VC Young Artist William Hagen Awarded Use of 1732 'Arkwright Lady Rebecca Sylvan' Stradivarius
VC Young Artist William Hagen has been granted the long term use of the 1732 'Arkwright Lady Rebecca Sylvan' Stradivarius violin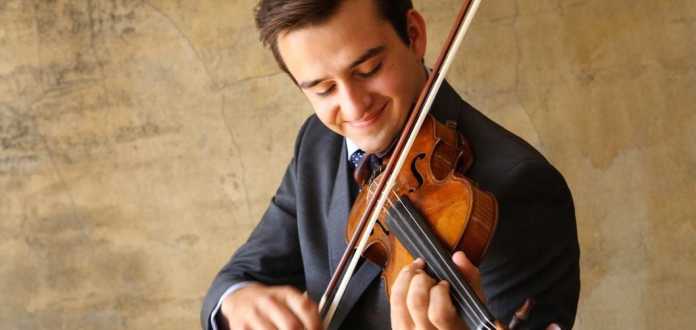 It has been announced this week that 26-year-old American VC Young Artist William Hagen has been granted the long term use of the 1732 Arkwright Lady Rebecca Sylvan Stradivarius violin – on generous loan from the Rachel Barton Pine Foundation.
"I am SO happy to be loaned this gorgeous violin ... I've been incredibly lucky in having opportunities to play great instruments for many years now, and I'm so, so grateful to the Rachel Barton Pine Foundation for loaning me this amazing Strad ..." the former Queen Elisabeth International Violin Competition prize winner has told The Violin Channel.
"I think this violin will improve my playing, because it forces me to relax and use less effort ... it appears to cut through the orchestra texture easier than my past instruments ... and I can't wait to get to know it better!" he has said.
VC YOUNG ARTIST WILLIAM HAGEN | KORNGOLD VIOLIN CONCERTO | CHRISTOPH ESCHENBACH & FRANKFURT RADIO SYMPHONY | 2017 
The instrument, valued at in excess of US $4 Million, was donated to the Foundation's Instrument Loan Program by Dr Joseph Sylvan – a former Professor of Music at the New Mexico State University.
The RBP Foundation was established in 2001 by violinist, Rachel Barton Pine – with the goal of providing services and funding for classical music education, research, performances and artists.
To date, the RBP Foundation has supported more than 70 young string players – via its instrument loan and financial assistance programmes.