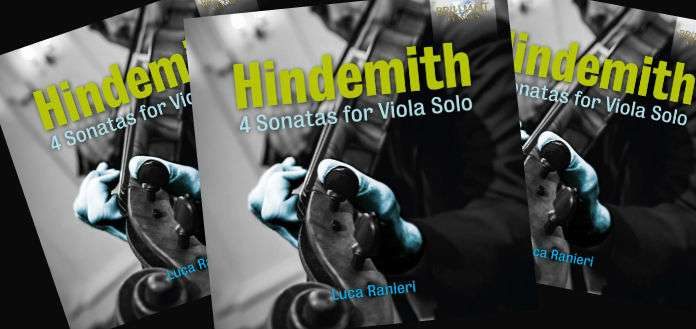 Brilliant Classics has announced the release of German violist Luca Ranieri's new album: Hindemith: 4 Sonatas for Viola Solo.
Recorded at the Museum of Santa Croce, in Umbertide, Italy, the disc features Paul Hindemith's Solo Viola Sonatas No. 4 Op. 31, No. 5 Op. 5, No. 1 Op. 25 - and Solo Sonata 1937.
"Hindemith's glorious viola sonatas are, from my point of view, the endpoint for all viola players, both technically and expressively ... they are just so complete in every aspect ..." Luca has told The Violin Channel.
"I can only hope listeners can feel the same feelings of strength and sincerity that I experienced the first time I ever heard these masterpieces," he has said.