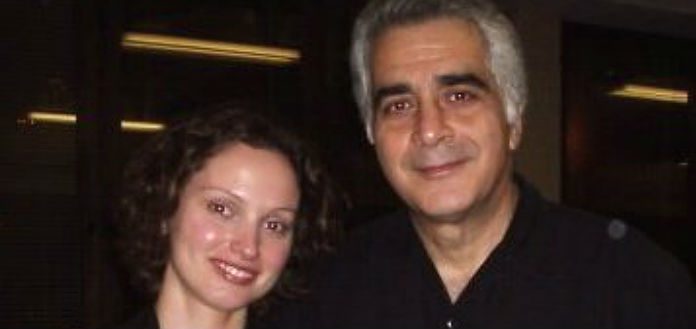 The Violin Channel recently caught up with violist Eszter Kaganovskiy, former student of DePaul University School of Music's viola pedagogue, Rami Solomonow - who passed away from leukemia on the 28th of February, aged 68.
In a VC-exclusive blog, Eszter pays tribute to her late-teacher and mentor:
"Yizkor (In memoriam) by Ödön Pártos was the last piece I studied with my dear teacher, Rami Solomonow at DePaul University in Chicago in 2009. Never would I have thought, this music would gain such a relevant meaning this soon in my life. He told me he had not given this piece to anyone since 1985 and I felt special much like all of his students in his studio, because he wholeheartedly cared about each and every one of us.
Rami Solomonow, a student of Ilona Fehér and Ödön Pártos, one of the world's best violist, teacher, mentor and moreover a true and real human being passed away on February 28th, 2018. He was my teacher from 2007 until 2009, but in those short two years he managed to change my life as a violist and as a person. Thanks to him, I also met my husband, violinist Artur Kaganovskiy ten years ago. He was one of the wisest and kindest people one can imagine. Words cannot do justice to all the good he has done for so many.

He truly did not know anything else but how to genuinely give the fullest through his performances, as well as in his teaching, in which he had completely personalized and tailored for each and every student. In his studio, one could find a wide range of stylistically diverse viola players with very different techniques and personalities. Some played with shoulder rest, some without. Some held the bow lower, some held it higher. Everybody used different fingerings and bowing. However they all had something in common: they all sounded at their best. And at the center of everything we all belonged to the "Rami Universe."
He may have been strict at times, but he was also consistently filled with loving care, grace, and understanding. He helped us develop our way through the music, without imposing, and guided us with short and efficient suggestions. Bit by bit, he planted the seed of ability to solve anything that might come in the repertoire. He didn't teach fingerings; he taught flexible concepts which can be reapplied and perfected, the ability to see our left or right hand, and the whole connection to our instrument from a completely different angle. He trained us how to teach ourselves persistently, and more importantly how to grow consistently.
I still hear his voice saying: "It sounds good but don't forget to stop and smell the roses ..." and then he smiled. In today's competition-oriented world, he relentlessly reminded us of the old masters and urged us to develop our own personality; to find our own voice. He was an endless source of inspiration, devoted to raise artists of the highest caliber, not only technicians. I literally lived from lesson to lesson, so enthusiastic that I remember practicing deep into the night, without ever getting tired.
His integrity, honesty and generosity were so legendary, that we, his students, often joked that if he had not been a viola player, he would have made the perfect rabbi.
His loss is not only for the musical circles, but also for the whole humanity. He taught for almost forty years at DePaul University and was principal viola of the Lyric Opera of Chicago for twenty-one years. Even having such a full, extensive and active career, I have never met a single person, who could or would have even made the slightest negative comment about him.
May he be reunited with those he loved so much, and may his children find peace, love, happiness and continue to have a blessed life.
Dear Rami, the void you left behind is enormous! We will miss you sorely, but your spirit will forever guide us and YOU always will be in our hearts.
-Eszter"