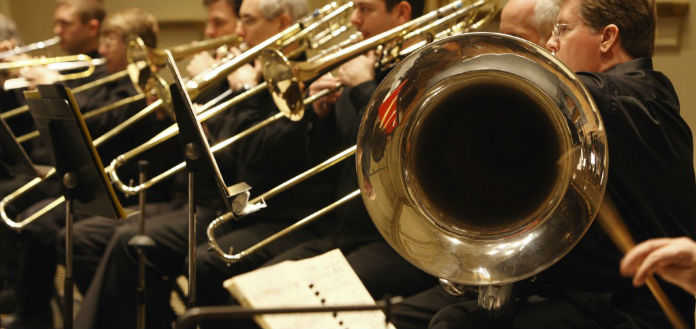 It has been revealed today that a professional violist, in Britain is locked in a landmark legal battle with the Royal Opera House – over claims the orchestra's brass section ruined his hearing.
Violist, Chris Goldscheider has made claims that in 2012 whilst playing in the opera's orchestra, his hearing was 'irreversibly damaged' during rehearsals of Richard Wagner's 'Die Walkure' – as a result of brass instruments being placed immediately behind him.
The musician, who joined the pit orchestra in 2002 after having served positions with the Royal Liverpool Philharmonic and BBC Symphony, has alleged the injury has caused him to loose his professional music career and contributed significantly to his mental health deterioration.
'The effects of the hearing damage have been devastating,' the Goldscheider has told the BBC.
"Ordinary sounds like banging cups and glasses together is a very painful noise," he has said.
Court documents have revealed the sound of the brass section peaked at 137 decibels – which is roughly the sound of a jet engine.
Goldscheider's lawyers will argue that at the time of the injury he was provided, by the orchestra with hearing protection, capable of reducing the noise by up to 28 decibels – but that this was not sufficient, nor was any adequate training provided.
Comments
comments