VC Young Artist Timothy Ridout Awarded Sommets Musicaux de Gstaad Festival Prize
VC Young Artist Timothy Ridout has been awarded the 2019 Sommets Musicaux de Gstaad Festival's 'Thierry Scherz Prize'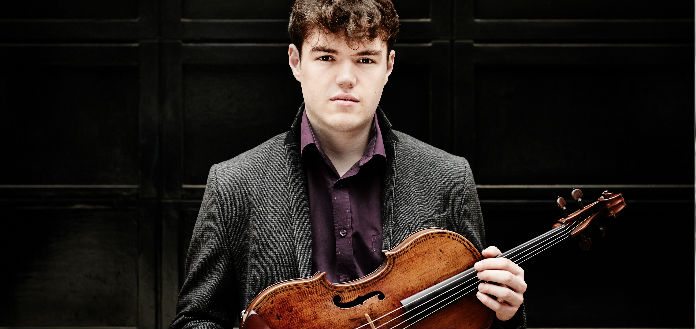 It has been announced this week that 23-year-old British violist, VC Young Artist Timothy Ridout has been awarded the 2019 Sommets Musicaux de Gstaad Festival's Thierry Scherz Prize.
Awarded annually to an outstanding young international instrumentalist by the Foundation Pro Scientia et Arte and the Friends of Sommets Musicaux de Gstaad, in Switzerland, Timothy will be granted the opportunity to record a solo CD with the Orchestre de Lausanne - plus receive intensive mentoring with luminary violist Gerard Caussé.
A graduate of London's Royal Academy of Music and a current student of Nobuko Imai at the Kronberg Academy, Timothy is a former 1st prize winner at the Lionel Tertis and Cecil Aronowitz International Viola Competitions.
VC YOUNG ARTIST TIMOTHY RIDOUT & FRANK DUPREE | YORK BOWEN SONATA NO. 1 IN C MINOR | YCAT | WIGMORE HALL | 2019