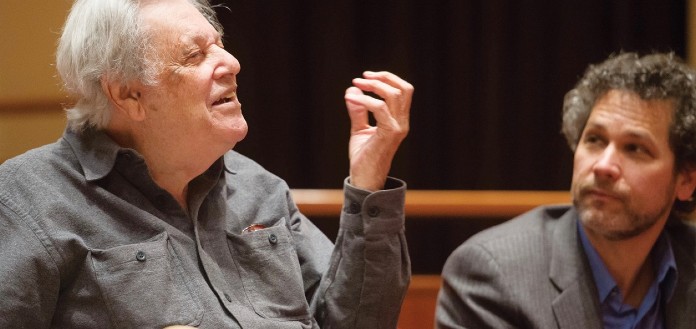 The Walter W. Naumburg Foundation, in New York City, has this week announced the launch of the new W.W. Naumburg YouTube Channel - hosting rare footage, images and recordings of the late American violinist, Robert Mann.
The channel went live on the 19th of July - in celebration of what would have been Mr Mann's 100th birthday.
A student of Edouard Dethier, Robert Mann was a founding member and 1st violinist with the Juilliard String Quartet for 52 years and served as President of the Naumburg Foundation from 1971 until his death in 2018.
"It is important to keep alive the memory of remarkable musicians such as my father - Naumburg played a huge part of his musical and professional life ..." violinist Nicholas Mann has this week told The Violin Channel.
"The Foundation is forever indebted to his leadership and inspirational vision ... as the current president and his son, I am pleased to introduce this celebration of Robert Mann's unique contribution to the musical world," he has said.