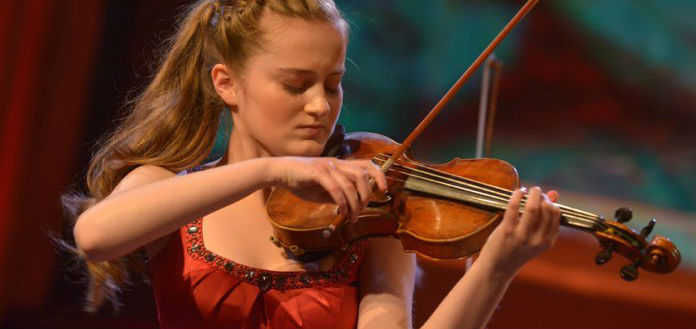 Warner Classics has today announced the signing of 15 year old Dutch violinist, Noa Wildschut to an exclusive CD recording contract.
Noa's first release will be an all-Mozart album, to be recorded in November with conductor, Gordon Nikolic and the Netherlands Chamber Orchestra - and released in 2017.
A student at the Amsterdam Conservatory, Noa is a former prize winner at the Louis Spohr Competition for Young Violinists.
Her recent debuts include performances with the Rotterdam Philharmonic, Netherlands Philharmonic and the Amsterdam Concertgebouw Chamber Orchestra.
Noa is also a current scholarship holder with the Anne-Sophie Mutter Foundation - and current member of the Mutter Virtuosi chamber ensemble.
https://www.youtube.com/watch?v=UnyrT3mbXAQ&showinfo=0&autohide=1
ANNE-SOPHIE MUTTER & NOA WILDSCHUT | BACH | DOUBLE VIOLIN CONCERTO | 3RD MVT | MUTTER VIRTUOSI | 2015
Warner Classics' current recording roster includes: Itzhak Perlman, Kyung Wha Chung and VC Artists Vilde Frang and Benjamin Beilman.
The signing comes just weeks after it was announced that 15 year old VC Rising Star Daniel Lozakovich and 21 year old VC Young Artist Yu-Chien Benny Tseng will join the Deutsche Grammophon stable – for exclusive 'long-term' contracts.