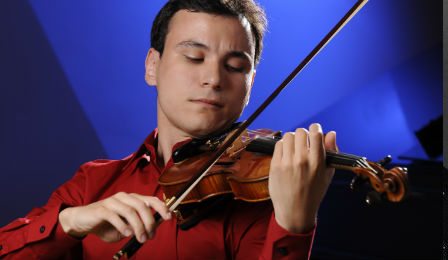 24 year old Russian-born violinist Nadir Kashimov has been awarded 1st prize at the 2015 Washington International Competitions for Strings, in Washington DC, USA.
A graduate of the Curtis Institute of Music, where he studied with Pamela Frank and Shmuel Ashkenasi, Nadir will receive US $8,000, a concerto performance at the John F. Kennedy Center for the Performing Arts, in Washington and a solo recital at the Philips Collection Sunday series.
1st Prize in the viola division was awarded to 22 year old Yifei Deng, from China.
No 1st prize was awarded in the cello division - with 2nd prize presented to 24 year old American cellist, Ben Lash.
3rd prizes were presented to violinist Jizahi Wang and violist Wenguan Li - and a 4th place to cellist Dmitri Silvian.
Nadir, in addition was awarded the $1000 audience prize.
Hosted annually, this year's string competition attracted in excess of 250 applicants from 29 countries.
The 2015 jury comprised violinist Renée Jolles, violist Stephen Wyrczynski and cellist Hans Jorgen-Jensen.