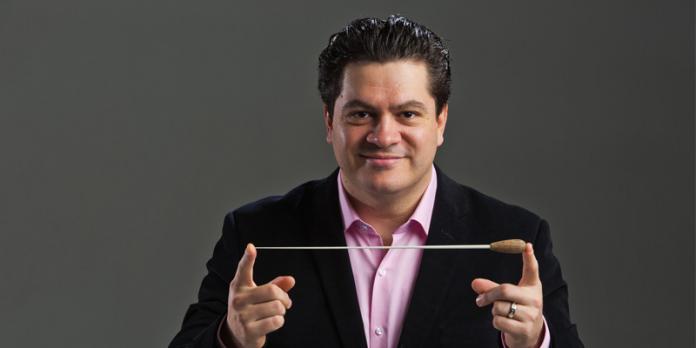 The WDR Symphony Orchestra, in Cologne, Germany has today announced the contract extension of 40-year-old Chief Conductor Cristian Măcelaru through to the end of the 2024-2025 season.
"Right at his inaugural concert in September 2019, he conquered the hearts of the public with his expressiveness …." WDR Symphony Director Valerie Weber has this week said.
"Cristian's personality and an unusually broad repertoire that ranges from Bach right up to contemporary music, he has made such a convincing impression in his first year that we would like to keep him for longer in North Rhine Westphalia and at our orchestra," she has said.
A violin graduate of the University of Miami and Rice University's Shepherd School of Music, Cristian previously served as a violinist with the Miami Symphony and the Houston Symphony.
He currently serves a Music Director of the Cabrillo Festival of Contemporary Music, in Santa Cruz, California - and was recently appointed as Music Director of the Orchestre National de France.