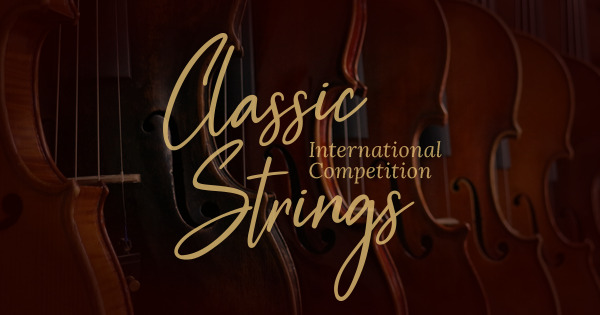 The Violin Channel recently sat down with members of the jury from the Classic Strings Competition to find out how they separate a good competition candidate from a great one. We asked:
When sitting on a jury of an important competition, what would you say are the main qualities that stand out in a candidate with significant potential?  
From the responses, it quickly became clear that a high level of technical prowess is no longer sufficient to set oneself apart from the pack at major competitions. Almost every jury member noted that they expect a virtuosic and reliable technique from competitors as the bare minimum, with the player's expressive capacity and their ability to communicate ranking much more highly than mere technical fireworks.
"Well, you take the technique for granted, the standard now is so high that they have to have good technique," said Julian Lloyd Webber. "I think if they don't have that then they're not really going to go further."
"Nowadays everybody plays with a fantastic technique," added Martin T:Son Engstroem. "You cannot enter an international competition if you don't have phenomenal technique so the difference lies in the way of communicating, of whether you can talk with your instrument, if you have something to say."
Boris Andrianov likened the twin challenges of technique and expression to the "tongue" and the "language" respectively, with the tongue representing what you say and the language representing how you say it.
According to Andrianov, the expressive element of performing is important enough that sometimes technique must give way to it. "I can forgive it if someone maybe loses a little bit of quality but it's unforgivable if they're playing and not caring about what is going on, you immediately lose interest and attention," he said.
Equally important to the jury members was the sense that players have an individual and unique voice, one that sets them apart from others. "What we would like most is to find talent, something which shines through on stage in a unique way," said Boris Kuschnir.
The members of the jury were looking for "amazing technical capabilities of course, musical sensitivity of course, but also something original, and the character to have charisma on the stage," according to Henri Demarquette.
Individuality, however, has a limit. According to Phillipe Muller, it is easy for a player to go too far in that direction. "I look for somebody who is personal, who has their own ideas, without being too eccentric," he said. As well as having something individual to say, Muller was clear that players should also be respectful of the composer's vision for the music as laid out in the score.
Many of the jury members were looking for some kind of special, indefinable quality in a player. This "X factor" proved difficult for them to articulate in words, but they almost unanimously agreed that this quality was immediately obvious in a player.
"I believe you can recognize the big talent right away. We don't even look actively for it, we're just watching for someone to grab our attention," said Suren Bagratuni.
"You are looking for somebody to overwhelm...somebody [who] makes you stand up and listen," added Alexander Chaushian.
This special quality in a performer was most appealing precisely because it was undefinable, with the jurors frequently reaching for words like "magic" when trying to capture its essence.
"We look for musicianship, something special, something that really makes you want to sit up and listen," added Lloyd Webber. "These are difficult qualities."
Now in its third season, the Classic Strings Competition is being held in Dubai this year. The Competition for Violin will run on May 10-23, 2022, while the Competition for Cello will be held from May 9-18, 2022 — both final rounds to be streamed here on The Violin Channel.
Open to applicants of all nationalities younger than 35 years old, the competition consists of three rounds with the final round performed with the orchestra. A recent interview with the competition's president Konstantin Ishkhanov can be read here.