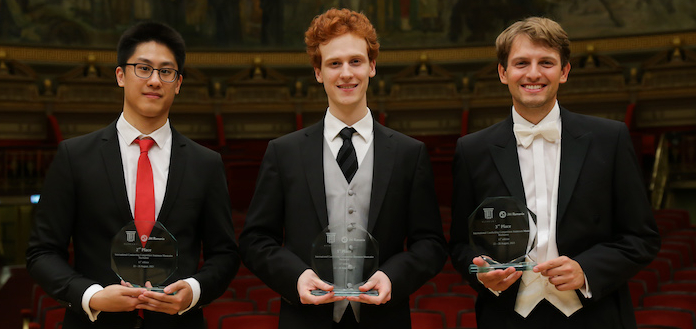 A graduate of the Royal College of Music, where he studied with Peter Stark, Howard Williams, and Toby Purser, Nicolò Foron will receive €1000 as well as a number of performance opportunities.
The second and third prizes will be awarded to David Bui and Hermes Helfricht from Germany, respectively.
Founded in 2010, the competition is open to international conductors under the age of 36.
The jury comprised Sigmund Thorp (Jury President), Gabriel Bebeșelea, Christian Ehwald, Cristian Mandeal, Bujor Prelipcean, Nayden Todorov, and Andras Vass.