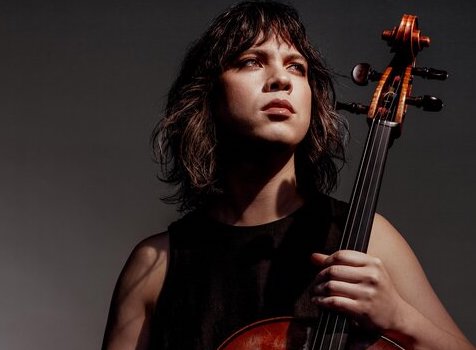 Cellist Andrew Yee, who is a member of the VC Artist Attacca Quartet, was refused entry onto the ensemble's recent Air Wisconsin flight. Yee had booked a separate seat for their cello, a practice that is permitted under United Airlines and FAA policy. However, upon boarding the flight, Yee was informed that their cello counted as "cargo" and was therefore not allowed in the cabin.
As a result of the delay, the quartet had to cancel a concert in Fargo, North Dakota, as well as a planned collaboration with students at North Dakota State University.
"Cellists...FUN FACT! Air Wisconsin Airlines working through United no longer allow cabin baggage on the flight," wrote Yee on social media. "After they drag you off the flight they will insist your cello will be fine under the plane. I was rebooked for a later flight, and the cello is fine, but figured you would all want to know."
Yee plays on an 1884 Eugenio Degani cello on loan from the Five Partners Foundation.
The quartet also took to social media to weigh in. "We in the Attacca Quartet urge Air Wisconsin and United Airlines to review and amend their policies to fall in line with FAA policy with regards to musical instruments, especially considering the cello, as this is an additional and necessary quartet expense already," they said.
Yee's troubles follow another incident involving United Airlines, in which violinist Rachelle Hunt was told she could not board the flight with her violin as hand luggage.
"This is why I made such a big deal when another subcontracted carrier also tried to insist my violin wasn't allowed on board," Hunt wrote to Lee on social media. "United did not take my complaint seriously, and now look something worse happened. I'm very sorry. If you start a class action lawsuit let me know. This is ridiculous."