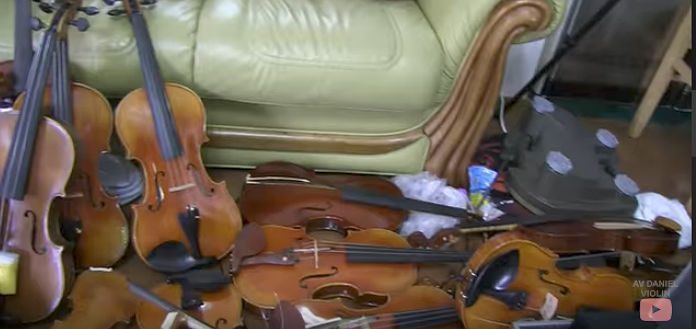 A 35-year-old woman, in Nagoya, Japan has this week been sentenced to two years imprisonment - after being found guilty of violently trashing a collection of 54 violins and 70 string bows in 2014.
The collection, valued in excess of US $1.5 Million, was owned by the women's ex-husband, Japan-based string instrument dealer Daniel Olsen Chen, 62.
Qin Yue, a Chinese-native, denied in court she had any involvement with the violent act and has indicated she will now appeal the sentence.
The couple finalised their divorce in 2016.
The victim has said he is slowly working on fixing the trashed collection - but has asserted it will probably take him the rest of his life to complete.
A video of the destruction was posted, by the victim, on YouTube in August, 2016.