Words of Wisdom from Nobuko Imai — Going Strong at 80!
VC's European Correspondent Heather Kurzbauer's inside look at the famed Japanese violist's studies and career — on this, her 80th birthday!
Widely regarded as the premier violist of her time, Nobuko Imai's list of accomplishments matches those of any major violin soloist: a prize winner at Young Concert Artists (New York) and Europe's Geneva and Munich International Competitions, solo appearances in every conceivable major concert hall, world premieres from the Sir Michael Tippett's Triple Concerto, Gramophone Record of the Year award and Toru Takemitsu's A String around Autumn to a long list of recent commissions from a global array of composers. Beloved by thousands of students worldwide, the artist actively crusades for chamber music, new music, and Baroque initiatives.
Small in stature and large in presence, Ms. Imai is a lively testimony to the fact that a true musician's life rests on the ability to evolve, to grow, to question, and to understand. And, last but certainly not least, to give: Ms. Imai is a lauded pedagogue at leading conservatories (Reina Sofia Madrid/Conservatory of Amsterdam/ Kronberg Academy/ Conservatoire Tibor Varga, and the Conservatoire Supérieur de Musique de Genève) and offers countless master classes and summer initiatives from Japan to Italy to crown her teaching accomplishments. With just a month to go before her Concertgebouw birthday bash, Ms. Imai is far from home giving master classes and a recital in Singapore!
Conversing at the cusp of her 80th birthday as preparations are underway for a major concert-celebration in the Concertgebouw Small Hall (March 19, 2023)  brought back memories of hearing a 1955 WQXR interview with Fritz Kreisler on his 80th birthday. The parallels are striking: like the great Kreisler, her words breathe understanding into the air with warmth and great attentiveness to detail.
Welcomed to the artist's aesthetically pleasing home, a lively, wide-ranging discussion crossed into many aspects of art and life. Looking back briefly to early beginnings as a violin student in wartime Japan, she reminisced "practicing violin was a means to an end, it certainly was a means to harness energy! I cannot really say that I loved all the practice perhaps because at that age I had not learned how to harness my musical energy and think for myself."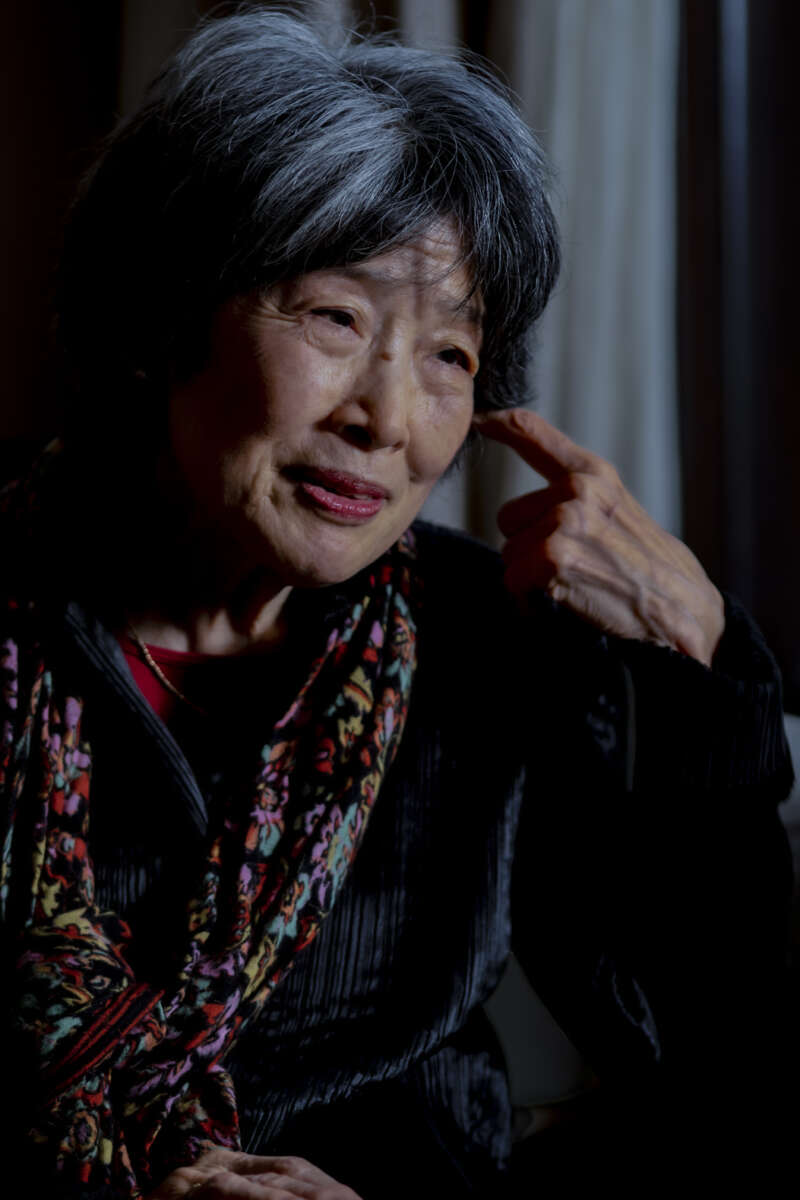 By the age of 15, Ms. Imai entered the famed Toho Gakuen School of Music under the tutelage of Toshiya Eto, a former Zimbalist protégé at Curtis. "His main objective was to consider the variables of tone production. Happily for me, at Toho, all violinists were required to take on the viola as a matter of course. My love story with the sound of the instrument started there and then."
Ms. Imai's impressive accomplishments need no further reiteration, more important for a wide audience of musicians the world over is to share the strength, grace, and enormous musical presence of this consummate artist. Inquiry…exploration…encouragement for students, this free flow of irrepressible quotes hopes to present VC readers with the true gift of Nobuko Imai, an artist who is happiest when making music. So here's to a spirit that lifts us to a glorious horizon, and speaking of spirit, true to VC's tried-and-true outreach format:
A selection of major Influences
"One of my early inspirations grew from chamber music lessons with cellist Hideo Saito. In a way, I felt as if I was part of the progeny of Emanuel Feurmann because Mr. Saito translated the bow expressivity so characteristic to the Feurmann way of producing sound to share various techniques
generously with his students."
Heading to the United States to study at both Juilliard and the Yale School of Music was of incredible import to the young Imai.
"While studying in the US, I went to a concert given by Joseph de Pasquale who soloed in a Boston Symphony performance of Harold and Italy. With a little bit of imagination, I can still hear that incredible sound, that humanity that he could convey with even a single phrase. That concert convinced me: I knew then that from that time on, the viola was definitely for me.
"Discovering Vladimir Horowitz performing Scarlatti live at Carnegie Hall taught how concentration can reconfigure a feeling of impulsive performance. He seemed so free playing however the core of that freedom is control and concentration!
"Franco Gulli's Beethoven Serenade, so unforgettably light, so articulate, I still try to achieve that spirituality and never forget his sparkle and large vocabulary of right hand articulations."
Another memory of great music centers on the Heifetz/Piatigorsky rendition of the Brahms Double Concerto, "that fierce yet somehow tender opening, gripping."
Juilliard, New York, and Walter Trampler
"The Juilliard School and my exposure to the immense variation in the New York concert scene opened up incredible doors of discovery. My teacher Walter Trampler was another seminal figure for me, as he allowed me to discover what musical individuality really means. I discuss this with students all the time: what does it mean to free your inner self as a musician. In my younger years as a student in Japan the expectation was to do what your teacher told you to."
Chamber music experiences, from earliest days to the Vermeer Quartet years
"The Marlboro Music Festival opening repertoire doors to a universe, so many great compositions to bring to life and an incredible number of colleagues to share in the enthusiasm of musical voyages. So much passion and respect for music while touching the most beautiful nature, a paradise in which masters and students are always equals.
"I was so pleased and initially very humbled to be asked to join the Vermeer Quartet, and what a world of characters that was. Like so many quartets, hot blooded and often disagreements until the last precious offstage minute and then, onstage, the music starts, and we played with a consistent musical voice. What could be a greater emotional treat than to take part in performances of Beethoven Op. 127? It is the music that makes us whole. Such a challenge to balance personal opinions about music and come to consensus! Shmuel Ashkenasi, that ever-creative violinist was always brimming with ideas and devoted to the sort of experimentation that leads to more depth in music. I learned so much from those experiences: it paved the way to smooth sailing with the quartet I founded with friends some years ago, the Michelangelo Quartet (Stephan Picard, Mihaela Martin and Frans Helmerson)."
Europe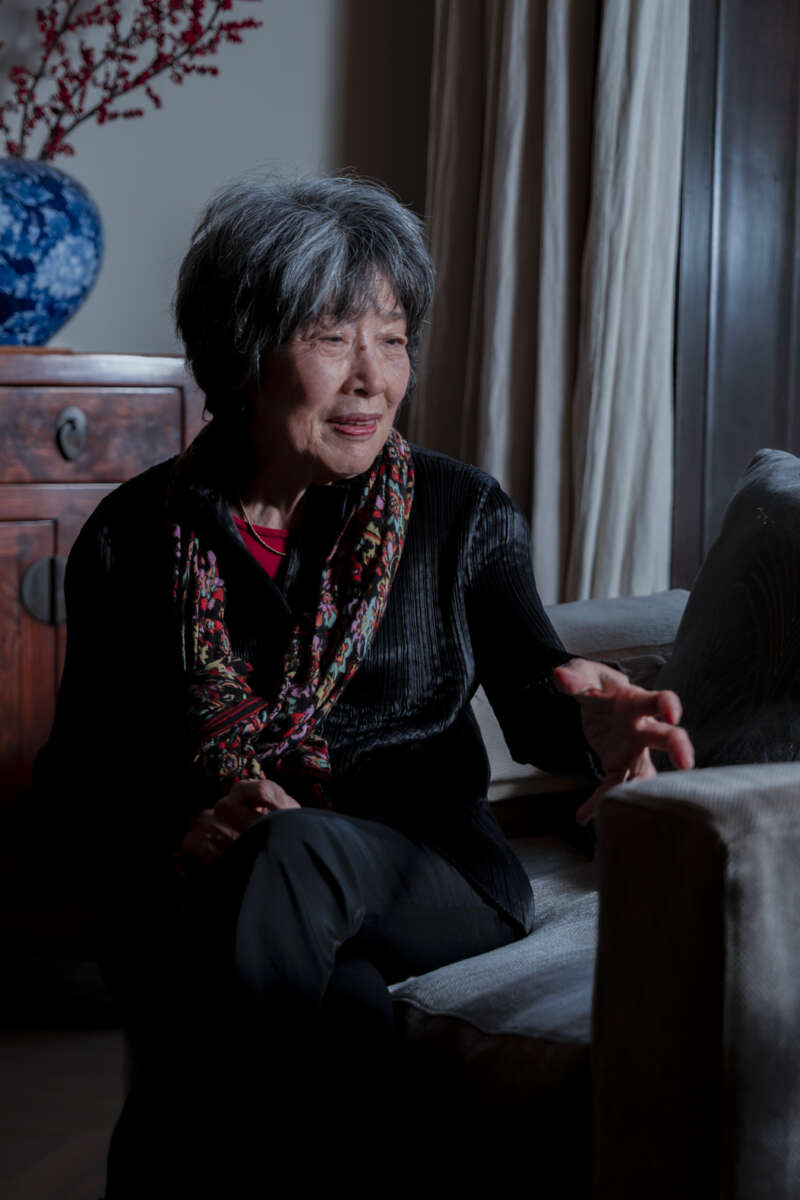 "I was born and trained in Japan originally in a system in which students did not question their teachers. Off to the US before I was 20 and of course my London adventures that soon led to Europe opened door after door encouraging me to ask and attempt to answer many, many questions.
"Exposure to the UK, and London in particular was an amazing center when I arrived. I was so amazed by the sheer enthusiasm of the audiences; they give performers an extra dimension that adds to the joy of performances. Amazing colleagues Gyorgy Pauk, Peter Frank, and my colleagues and students in Manchester have never left me."
Turning to the nuts and bolts of the instrument
"Don't forget violists play on a somewhat difficult instrument not only in terms of its glorious but often hidden middle voice but starting from the very beginning, its shape and size. A violin has more-or-less a basic length/width with some minor differences but (sigh) a viola ranges in size and think of those cut away violas even shape. We can experiment all we want is to make it easier on our physiques, our hands, our bodies so that we can make beautiful music. Violists play THE middle voice, to make that middle come alive, we get to experiment a lot with bridge placement, strings  (nowadays I use a combination of Spiracore and Peter Infeld) on my Andrea Guarneri (1690)."
Style and technique
"The Tibor Varga scale system is absolutely marvelous for building and maintaining the shape of the left hand, that building block is so important for violists."
To watch Ms. Imai in action with the Tibor Varga scales, surf here.
"Often students have been taught to 'over project' there is such a concern to be heard at all costs, to flood a large hall with sound that we (speaking of students) overuse vibrato without concentrating on the elements that are really important: the course taken by a composition's harmony. If you focus on harmony, you come to the realization that you could opt to change your sound color to adapt or underline that harmony.
"Vibrato is a whole chapter unto itself, it should always be used with a consideration of a composition's structure, a note's intention.
"As pedagogues, we owe it to our art to add to our students' knowledge of these ingredients not to speak of the development of their sensitivity that helps them monitor and express."
Bach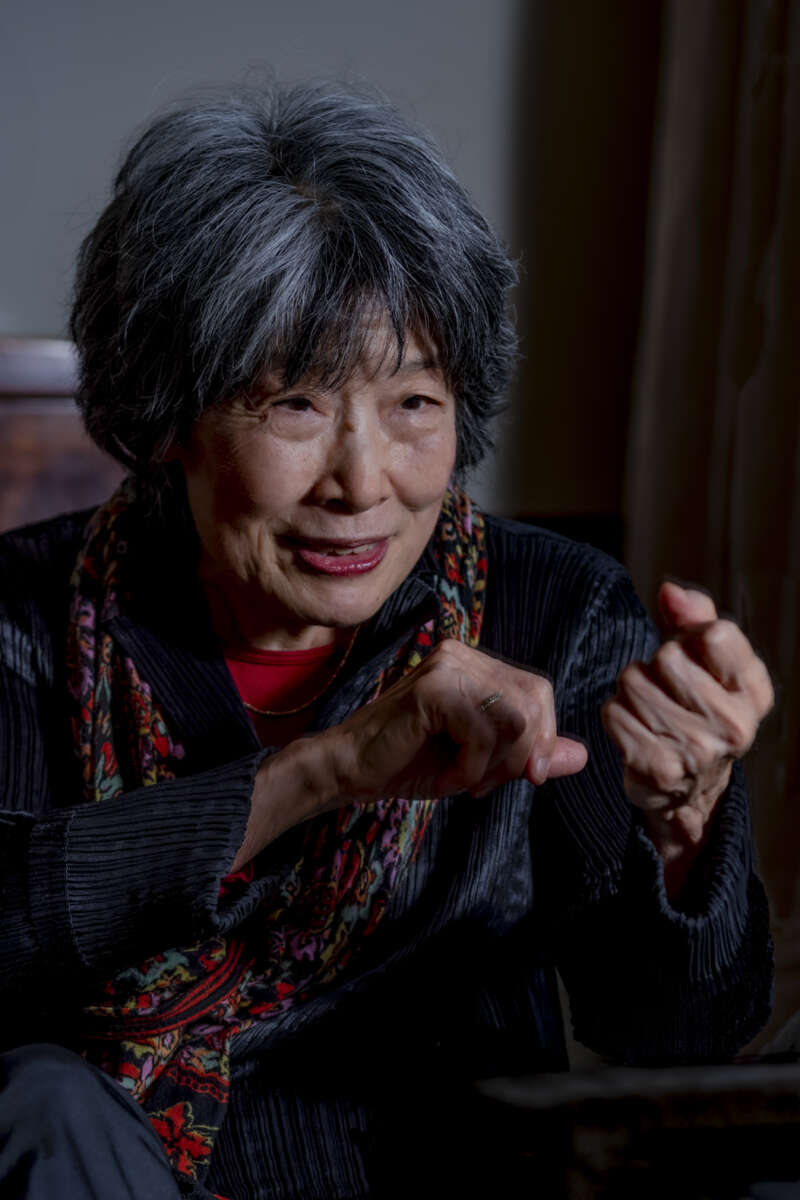 "It is impossible to live and breathe in the Dutch musical world without becoming imbued in the stylistically informed revolution that took place here. Volume is not important….that volume we were taught to strive for in our early training, certainly at Juilliard for example (play loud enough so that the back row can hear every note) is not appropriate for Bach. A transparent sound, an emphasis on right hand flexibility and articulation. All you need is Bach. Articulation, harmony, line and imagination, it is all there."
Turning to the competitive arena
"There is no right answer as to whether or not a student should devote at least a year of their young lives to preparing for a competition. It certainly is not for everybody. However, if you really understand why you go to a competition, to develop stamina and increase repertoire, it could be a good way to focus a year of study. The most absolutely most important. Love the instrument and carry it the end. Place it in your soul."
Arrangements
"I am of the opinion, the more the merrier. I really like the Tertis' Elgar concerto, a great addition to our repertoire."
Recently, Ms. Imai was very enthusiastic to receive a copy of  Charlie Pikler's (former principal viola, Chicago Symphony Orchestra) beautiful arrangement of Mozart's Violin Concerto No. 4.
Future
"Much, much teaching and even greater participation at Viola Space, the Tokyo-based celebration in which more than 500 violists from China, Korea, Taiwan, the world of music join for viola explorations and later in 2023, a duo recital with Bruno Giuranna (who is turning 90 in April) in Italy."
Psychology of the violist
A partnership with her psychologist-daughter (Kiyoko van Bochove) has led to a pilot project in which four students work within a holistic approach that combines the musician with the person to fully develop the potential of individual performing artists. Four students were selected to participate and responded enthusiastically.
"I guess you could say, I am always on the lookout for a way to improve teaching. Beyond testing the frontiers with new repertoire, I think nowadays that the new challenges within pedagogy should invite the student to truly develop on every level."
Ongoing challenges
"The most important thing for any instrumentalist is strive for seems so simple, but it is often so elusive: to emulate the human voice. Easier said than done, in technical terms, it takes constant attention paid to the synthesis between bow speed and pressure and o course merging the speed of vibrato.
"We violists have to be pioneers and ever-curious. Each and every instrument is different, there is no one size fits all. As the instruments are so vastly different (laughing, some violas are really heavy!), and the build and hand size of individual violists so different, this means that listening to your body, even finding easy fingerings so that you can reach the goal: reproducing a voice, your own voice on the instrument. Dare to dream, I do!! I still dream of the sounds that others make, I am in awe of the opening whispers Timothy Ridout can produce, goosebumps if I remember the introduction to Frank Bridge's Pensiero."
Audiences can hear Nobuko Imai at the Viola Fest at the Royal Concertgebouw on March 19, 2023. Performers will include violists: Nobuko Imai, Tomoko Akasaka, Bella Chich, Ulrich Eichenauer, Luosha Fang, Mariko Hara, Veit Hertenstein, Mekumi Kasakawa, Wenting Kang, Takehiro Konoe, Hayang Park, Macarena Pesutic, Peijun Xu and VC Artists Timothy Ridout and Diyang Mei.