Wynton Marsalis' Newest Release, "The Jungle"
Released on Blue Engine Records, The Jungle is the fourth symphony by the Pulitzer Prize-winning composer
Recorded live in Hamer Hall in Melbourne, Australia in 2019, the release features the Jazz at Lincoln Center Orchestra (JLCO) with Wynton Marsalis alongside the Melbourne Symphony Orchestra (MSO) conducted by Nicholas Buc.
The piece is influenced by New York City, the "most fluid, pressure-packed, and cosmopolitan metropolis," according to Marsalis. You can listen to and purchase the album, here.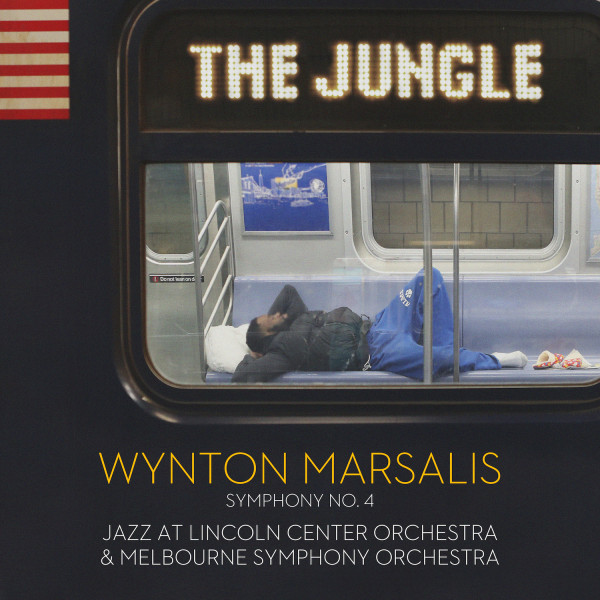 "The Jungle" is my fourth symphony and the latest of the extended pieces that I've written over the past three decades," Marsalis told The Violin Channel. "From my ballet score "Griot New York" for Garth Fagan Dance in 1991, to 1999's "All Rise" for the NY Philharmonic, to "Congo Square" with Yacub Addy and Odadaa! in 2006, to the Swing Symphony for the Berlin Philharmonic in 2010, to "The Jungle" now recorded with the Melbourne Symphony Orchestra, I have tried to ride the hybrid implications in jazz to create unique and compelling music.
"My music emphasizes the primacy of melodic meaning, the vitality of organically constructed grooves and a conversational approach that encourages musicians to speak with and to each other in a virtuosic yet down home language about the fundamentals of life: birth, death, disappointment, salvation, dignity, love, forgiveness, sex, hunger, insanity and on and on," he continued. "I believe in the excitement of new combinations and insights, and I also embrace the necessity of ritual and rootedness. Both work hand in hand in an ever-evolving yin/yang dance that affects our daily existence from the mundane to the most esoteric."
The Jungle will be part of the JLCO with Wynton Marsalis's repertoire throughout the big band's 2023 European Tour (June 7-July 9). This international tour includes 23 shows, 16 cities, and 8 countries.
You can hear a movement of the piece, performed with the National Symphony Orchestra of Romania, below: