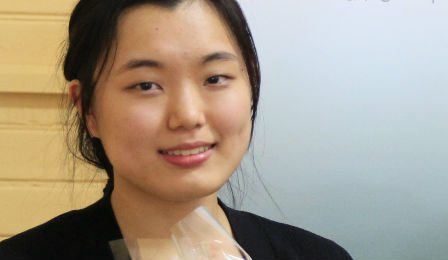 18 year old Korean-born Yejin Min, from Sydney has been awarded 1st prize at the 2014 Australian Kendall National Violin Competition.
Regarded as one of Australia's most important domestic development prizes for violinists 23 years and younger, Yejin will receive a violin crafted by renowned Australian luthier, Graham Caldersmith - and a number of domestic concert engagements.
The 'Audience' Prize and 'Best Performance of a Bach Sonata' Prize was awarded to Melbourne-based violinist, Rollin Zhao.
The 'Best Performance of a Sonata' Prize was awarded to Josephine Chung – and the 'Best Performance of an Australian Work' Prize was awarded to Tiffany Cheng.
"This year, the level was very high - and we were presented with four excellent candidates," Jury member, Professor Ole Bohn from the Sydney Conservatorium of Music, has said, "... each of these four young violinists brought exciting individuality and a unique approach to the works."
Previous 1st prize winners include VC 'Young Artist' Ray Chen and VC 'Rising Star' Grace Clifford.