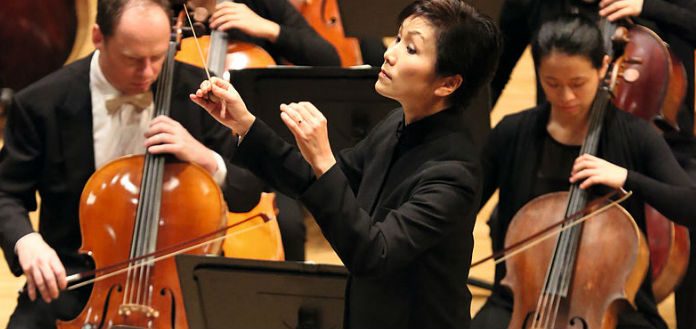 It has been announced today that Chinese-born conductor Yip Wing-sie will step down as Music Director of the Hong Kong Sinfonietta - at the conclusion of the 2019/2020 season.
She has lead the ensemble since 2002.
 "I think the musicians are more than ready to face new challenges and, maybe, to have a new leadership will help to stimulate the group … " the 58-year-old has told local media.
"I think we have made a strong impact on the younger generation and I hope the orchestra will continue this vision," she has said.
A graduate of the Royal College of Music and Indiana University's Jacobs School of Music, Maestra Wing-sie previously served as Principal Conductor and Music Director of the Guangzhou Symphony and as Resident Conductor of the Hong Kong Philharmonic.
A search for her successor has commence, the ensemble has indicated.