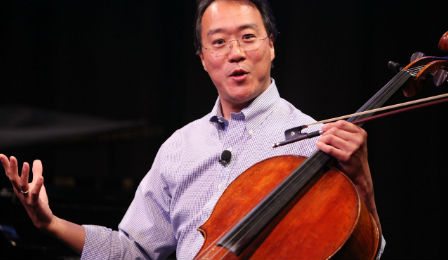 It has been announced today that cellist Yo-Yo Ma has been awarded the 2015 'Antonin Dvorak Prize' for his lifelong contribution to promoting and popularising Czech classical music – and his dedication to the works of Dvorak.
Inaugurated in 2009, the annual prize is presented by the Classical Music Academy, City of Prague and the Czech Republic Ministry of Culture.
Yo-Yo will receive a glass cello made and designed by Czech architect Jiří Pelc and the Moser Company.
The award will be presented on the 8th September at a ceremony in Prague.