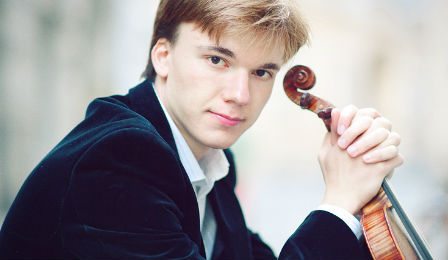 23 year old VC 'Young Artist' Yury Revich has been announced as 1 of 2 'Young Artists of the Year' at the annual 2015 International Classical Music Awards – in Ankara, Turkey.
Russian-born and Vienna-based, Yury is a former prize winner at the 'Virtuosi of the 21st Century', David Oistrakh and Kloster-Schontal International Violin Competitions – and he recently made his New York Carnegie Hall recital debut with celebrated Russian pianist Daniil Trifonov.
Awarded annually since 2011, the International Classical Music Awards' jury consists of respected music critics from a number of international arts magazines - including Andante, Crescendo, Fono Forum, Gramofon, Kultura, Musica, Musik & Theatre.
The 2015 'Lifetime Achievement' Award was presented to Russian conductor Dmitrij Katajenko – and the coveted 'Artist of the Year' was awarded to German violin virtuoso Christian Tetzlaff.