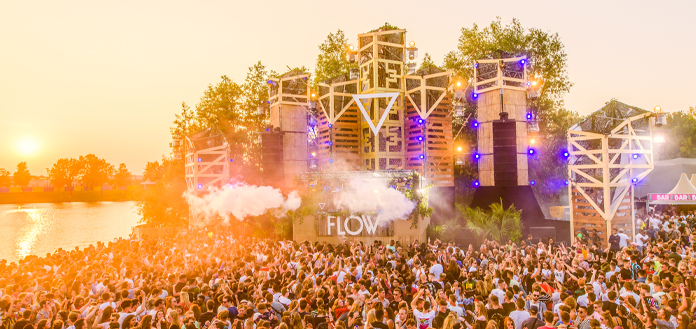 Out of 20,000 people who were present at the two-day festival, over 1,050 people have tested positive for COVID-19.
The Verknipt festival was billed as a safe, Covid-free event — as all festival-goers were required to show a QR code to prove they had been recently vaccinated, had recently had Covid, or had returned a negative test in the 40 hours prior to the festival.
The outbreak comes as the Netherlands, like many countries, begins to open up once again. Dutch bars and clubs re-opened in June, and cases have risen in tandem as young people return to their social lives.
The revitalization of nightlife has even been encouraged by the Dutch government. Health Minister Hugo de Jonge's "dancing with Janssen" ad campaign promised that if young people opted for the one-dose Janssen vaccine, they could get back to nightclubs more quickly.
Last week, approximately 52,000 cases were recorded, a spike that has urgently recalled the Dutch parliament from its summer recess.
The localized outbreak highlights the ongoing need for tightly managed and well thought through regulations to govern large public events. For instance, citizens were able to sign up for the festival as soon as they had received their final vaccine doses, but this regulation did not take into account the few weeks that the body needs post-vaccine to build immunity to the virus.
"We cannot say that all these people were infected at the festival itself," said Lennart van Trigt of the Utrecht Health Board. "It could also be possible that they've been infected while traveling to the festival or in the evening before going to the festival or having an after-party."
But Van Trigt did admit that the 40-hour testing window prior to festival attendance was far too long to be safe. "In 40 hours people can do a lot of things like visiting friends and going to bars and clubs," he said.