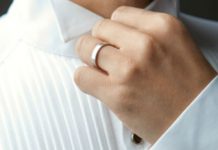 The Violin Channel recently caught up with the creator of Coregami concert dress shirts – the world's first moisture-wicking high-performance tuxedo shirt. In a VC-exclusive blog, Kevin Yu talks us...
The Violin Channel recently caught up with D'Addario Orchestral Strings' respected Research & Development Director, Mr Fan-Chia Tao. In a VC-exclusive blog, Fan talks us through his amazing latest invention:...
17 year old British cellist Sheku Kanneh-Mason is quickly building an international reputation as an emerging young concert artist of outstanding potential. A junior scholarship student of...
The New York-based Calidore String Quartet has in recent years firmly established themselves as one of the most celebrated young chamber ensembles to emerge internationally - praised for...
The Violin Channel member Nicholas Bellocci, from Italy was keen to know: 'As a collaborative pianist, what essentials do...
Israeli violin pedagogue Hagai Shaham works us through the first movement of Sibelius' Violin Concerto in D Minor. Recorded in 6...
This week The Violin Channel explores the recordings of Russian-born American violin virtuoso Mischa Elman. A celebrated child prodigy of...