J & A Beare, London, has today announced a new long-term partnership with the Hong Kong International Chamber Music...
American cellist, VC Young Artist Brannon Cho and pianist Dina Vainshtein performing Beethoven's Cello Sonata No. 5 in D...
Haute École de Musique de Lausanne violin pedagogue Virginie Robilliard works us through the first movement of the Beethoven Violin...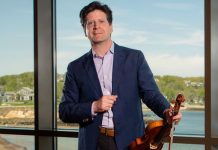 The Violin Channel recently caught up with the newly-appointed Rockport Chamber Music Festival Artistic Director, former long time St. Lawrence String Quartet violinist, Mr Barry Shiffman.  The Rockport Music Festival will run from...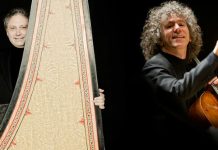 The Violin Channel recently sat down with British cellist Steven Isserlis – as he was making final preparation for his recital this Sunday, with acclaimed harpsichordist and Baroque scholar Richard...
The Violin Channel member Marcel VanLeeuwen, from the United States was keen to know: "What is the ideal age for...