The Violin Channel, founded in Brisbane, Australia in 2009 by its CEO and Editor-in-Chief, Geoffrey John Davies, is now headquartered in New York City and continues to flourish as one of the most important platforms for classical music worldwide.
It's fair to say that the classical music industry as a whole changed when Davies decided to create a classical music–themed YouTube channel. Faced with the prompt of naming the account, "The ______ Channel," "Violin" seemed fitting and thus, The Violin Channel was born and launched. Its name, however, belies the fact that its scope goes far beyond just the violin and other string instruments. The site includes right-up-to-date industry news, masterclasses, competition coverage, interviews, educational resources, events, candid opinion essays, employment guidance, and concert live streams. The core of the site's mission, though, is to promote highly promising young string soloists and ensembles and to constantly propel classical music forward as a vital cultural entity.   
These many years later, The Violin Channel is the leading classical music news, media, and streaming platform, with more than 15 employees worldwide.
"VC speaks to such a broad spectrum of musicians — from classically inclined enthusiasts to aspiring students and to professionals at all stages of their career"
"The Violin Channel always makes sure to place musicians front and centre"
"The Violin Channel is a completely new way of consuming content, a new way of keeping on top of talent, and a new way of moving the industry forward"
"The Violin Channel has a singular understanding of the intersection of media and modern culture - it's something truly extraordinary"
"The Violin Channel has led the industry through Covid and they've done it because it's the right thing to do"
"The VC provides a wonderful and deeply ethical service for artists and students alike!"
OUR MISSION
The Violin Channel was founded on seven pillars, which we continue to uphold daily:
Keep classical music culturally relevant
Make classical music news and content freely available and accessible 
Utilize all available new technology to make classical music as current as possible
Present classical music in its most appealing form, but without any artistic compromise
Serve as an educator to audiences of all knowledge levels 
Normalize diversity and inclusion in our field 
Foster the development of new generations of talent
"Thank you Violin Channel for creating such a wonderful and much welcome platform in our industry"
"The Violin Channel is my preferred source for all things classical"
"The Violin Channel is a real mover and shaker in the classical music industry and contributes so much"
"The Violin Channel upholds standards of true reporting and sharing without bias"
"The Violin Channel provides an invaluable service"
OUR CLIENTS AND PARTNERS
We are extremely grateful to all our clients and partners worldwide who help keep classical music alive and thriving through their support of The Violin Channel
New York Philharmonic
Carnegie Hall
Lincoln Center
The Juilliard School
Audi Sommerkonzerte
Philadelphia Orchestra
New England Conservatory
Kronberg Academy
Sphinx Organization
Thomastik-Infeld
Pirastro
J & A Beare
Alphadyne Foundation
New World Symphony
Chamber Music Society of Lincoln Center
Wigmore Hall
Dallas Symphony
Keshet Eilon Music Festival
Young Concert Artists
Kaufman Music Center
Concert Artists Guild
Colburn School
Heifetz International Music Institute
Jargar Strings
Guadagnini Foundation
Rare Violins of New York
Reuning & Sons
Kun
Warner Classics
GEWA Strings
International Menuhin Music Academy
Larsen Strings
Azrieli Music Prizes
Stauffer Academy
Curtis Institute of Music
Wieniawski International Violin Competition
Banff International Chamber Music Competition
ARD International Competition
Carl Nielsen International Violin Competition
Michael Hill International Violin Competition
Queen Elisabeth International Violin Competition
International Violin Competition of Indianapolis
Menuhin Competition
Joseph Joachim International Violin Competition Hannover
Sibelius International Violin Competition
Primrose International Viola Competition
Montreal International Violin Competition
Sphinx Competition
Singapore International Violin Competition
Stuttgart International Violin Competition
International Conducting Competition Rotterdam
Fischoff National Chamber Music Competition
Tibor Varga International Violin Competition
Elmar Oliveira International Violin Competition
Sendai International Music Competition
International Jascha Heifetz Competition for Violinists
Naumburg International Music Competition
Enescu International Violin & Cello Competitions
Geneva International Music Competition
Paolo International Cello Competition
Paganini International Violin Competition
Zhuhai International Competition for Young Violinists
Shanghai Isaac Stern International Violin Competition
Getting To Carnegie Competition
Il Piccolo Violino Magico Competition
Concert Artist Guild Victor Elmaleh Competition
Kloster Schöntal International Violin Competition
Andrea Postacchini International Violin Competition
We also proudly support the musician-led nonprofit charities: "Music For Food," "Getting To Carnegie," and the Montreal Chamber Music Festival's "Health & Wellness" COVID-Hospital Concert Series.
The Violin Channel also wishes to offer heartfelt thanks to The Alphadyne Foundation for their incredible generosity in supporting The Vanguard Concert Series.
We adhere to a long legacy of 'no surprises' journalism. That means performing the highest level of due diligence to assess the credibility of our sources and provide an opportunity for full and fair comment for all parties involved in an article before it is published.
"The Violin Channel has led the industry through Covid by enabling artists to keep the music going by giving them a stage to perform and a reason to keep practicing"
"The Violin Channel is setting a standard in the classical music world of today"
"The Violin Channel's support of artists throughout the pandemic has been simply breathtaking"
"The most significant contribution VC has made is the creation of a platform that introduces wonderful young string players to the world — this is truely an invaluable service for musicians"
"VC truly supports the next generation of young performers through their highly successful and prominent digital platform"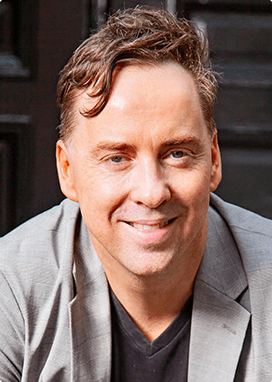 Geoffrey John Davies
Founder, CEO & Editor-in-Chief | VC Vanguard Concert Series Executive Producer
Originally from Brisbane, Australia, (the same city coincidentally as violinist Ray Chen & Twoset Violin), Geoffrey is now firmly planted in New York City. He founded VC on his living room floor in Australia in 2009, and it became his full-time business 2 years later. Geoffrey enjoys exploring everything NYC has to offer and watching Australian reality and true crime TV via VPN. He is passionate about "melding tech, pop culture, and classical music" and "challenging antiquated norms" — and currently serves on The Lincoln Center Avery Fisher Career Grant and the WQXR Artist Propulsion Lab Recommendation Boards, The Alphadyne Foundation Advisory Board, and the Getting to Carnegie Executive Board. He was named by Musical America as "1 of the 30 Most Influential Arts Professionals" and dubbed by International Arts Manager Magazine as "The Disruptor."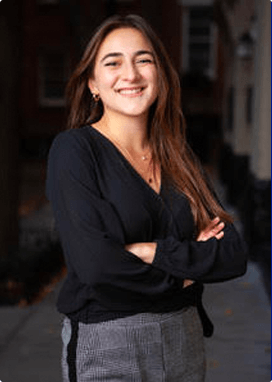 Julia Furlan
Editorial Manager
[email protected]
Born and raised in New York, Julia graduated with a performance major and business minor from Montreal's McGill University. After getting her master's degree in Injury Preventive Piano Technique, she has become passionate about musician's wellness and resources for injured musicians. Starting in 2018 as a content writer, Julia now leads The Violin Channel's Editorial team and website content curation. In her free time, she enjoys doing yoga, hiking, and drinking coffee.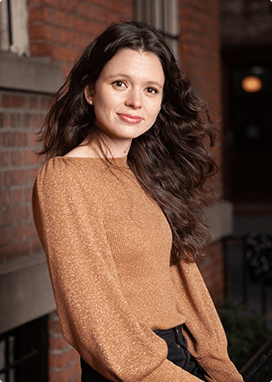 Sara Salomon
Partnership Manager - North America & Europe
Born in France, Sara studied at Sorbonne University in Paris and HEMU in Lausanne before moving to New York City. After graduating from The New School's Mannes School of Music, she has worked as a violinist and pedagogue. She has been with The Violin Channel since 2018 covering client accounts, special projects, and content curation. Passionate about social justice, Sara also enjoys baking, exploring museums, and hiking on her down time.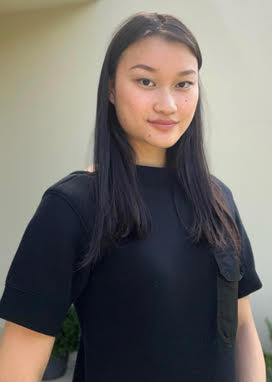 Jasmine Tan
Digital Media Coordinator
Originally from, and now based back in, Sydney, Australia, Jasmine is a recent violin performance graduate from the Oberlin Conservatory of Music, in the United States. Along with being an integral member of The Violin Channel's digital and social media team, she also runs her own private violin teaching studio in Sydney and freelances with the Sydney Symphony Orchestra. Aside from working, Jasmine is forever on the quest to find the perfect chocolate chip cookie to dunk in her omnipresent soy lattes.
Matt Bournea
Full Stack Developer and Software Engineer
Matt joined the VC team in 2015 and has built, coded, set up, and managed all things technical since. Born and raised in New York's East Village, he's a very smart cookie having graduated Rensselaer Polytechnic Institute with a double major in biochemistry/biophysics and computer science. Outside of working on all sorts of open-source projects, he loves all things sci-fi, playing football, restoring vintage Motorcycles, and playing his violin for fun. A champion track and field and football athlete in college, Matt can also run 100 meters in under 10.5 seconds — and now codes almost as fast.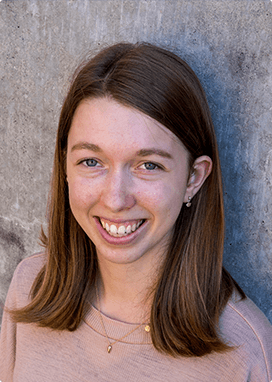 Eliana Dunford
Content Writer
Hailing from New Zealand, Eliana graduated from The University of Auckland and works as a musicologist and pedagogue. She started with the Violin Channel's Editorial Team in 2021, researching, writing, and coordinating articles on the site. In her spare time, she loves to get out for a run or a bike ride. Her go-to coffee order is a flat white – Australians will claim they invented it, but really it's a Kiwi classic!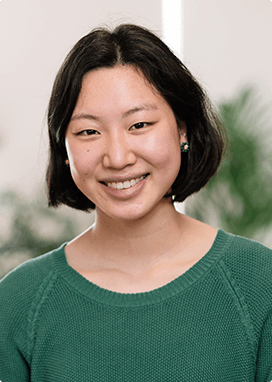 Helen Shen
Content Writer
Born and based in Melbourne, Australia, Helen is currently studying a Master of Music (Research) at the University of Melbourne and started working at The Violin Channel in 2021. A core member of VC's Editorial Team, she researches, writes, and edits articles. Apart from work, she is an avid reader and enjoys volunteering in various multidisciplinary events and educational programs.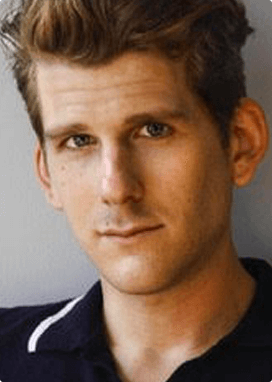 Andrew Schoomaker
Illustrator
Working in New York City as an illustrator and Visual Director, Andy joined The Violin Channel team this year. A Florida State University graduate, he was born in North Carolina and raised in Florida. He's been collecting vinyl records since 2006 and enjoys singing at famed West Village showtunes bar, Marie's Crisis. He is a Sex and the City fanatic — like us all. Andy is a textbook 'Charlotte', but sometimes his 'Samantha'-rising makes a troublesome assent.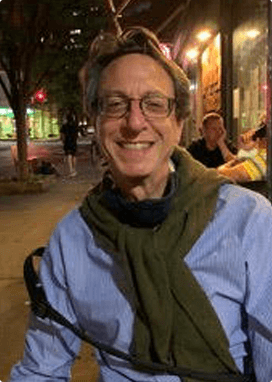 David Masello
Senior Editorial Consultant
David is currently the executive director of interior design and architecture magazine, Milieu. He has held editorial positions at magazines like Town & Country and Travel & Leisure, and written many features for newspapers such as The New York Times and Wall Street Journal. Based in New York City, he loves exploring a new city and is passionate about electing democrats, supporting culture, and eliminating censorship in the written word.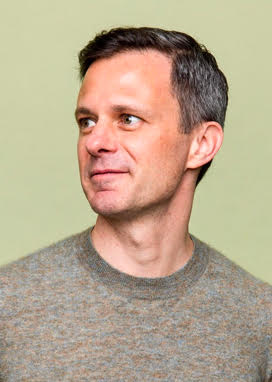 Benjamin Woodroffe
International Strategy and Partnership Consultant
Recognized as one of Musical America's Top 30 Professionals, Benjamin currently serves as President of the Global Foundation for the Performing Arts which is committed to cultural advocacy and education delivering projects in partnership with the United Nations. His prior roles include Secretary General of the World Federation of International Music Competitions, Executive Director of the Melbourne International Chamber Music Competition and Board Member of the International Music Council.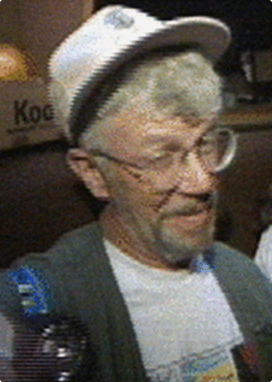 David Katzive
VC Vanguard Concert Series Creative Director
Working in New York City for more years than he wishes to count right now, David is an acclaimed video producer, curator, writer, and set designer. He serves as The Violin Channel's creative lead on the Vanguard Concert Series. "In every case, the projects I've done throughout my career have been all-consuming and loaded with creative challenges, but the thread that runs through my professional life is always storytelling," he said. David is passionate about tiny details and bringing excellence to his work and stresses: "let look and feel emerge on its own and then make it sing."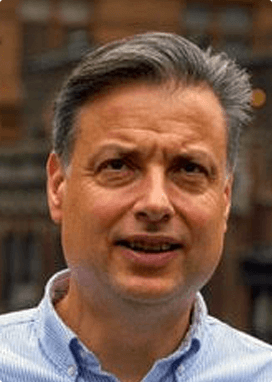 Charles Letourneau
VC Vanguard Concert Series Co-Executive Producer
Originally from Ottawa, Canada, Charles is based in New York City and works in Arts Management. He co-founded the Festival Napa Valley in 2006 and has produced projects like Tokyo's Mostly Mozart Festival and Itzhak Perlman's 'Return to Russia' concerts. Outside of work, he grows grapes and makes his own wine on a farm in upstate NY. He is passionate about finding innovative ways to share his passion for music with others.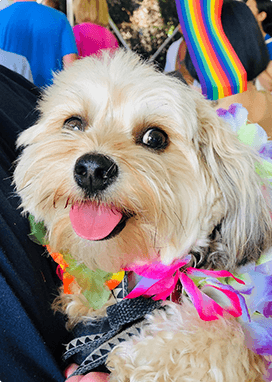 Elgar
Mascot & Head of Security
Born and raised on the side-walked island of Manhattan, Elgar, the Morkie, is naturally adorable and ultra photogenic. He provides the VC New York team, once they pass his strict probation requirements, much love and support but is known to bark excessively whenever anyone new joins the crew. He is passionate about 8am breakfasts and 7pm dinners, chasing pretty much anything that's thrown and same-sex parenting.