1714 "da Vinci, ex-Seidel" Stradivari Violin Sold by Tarisio for $15.34 Million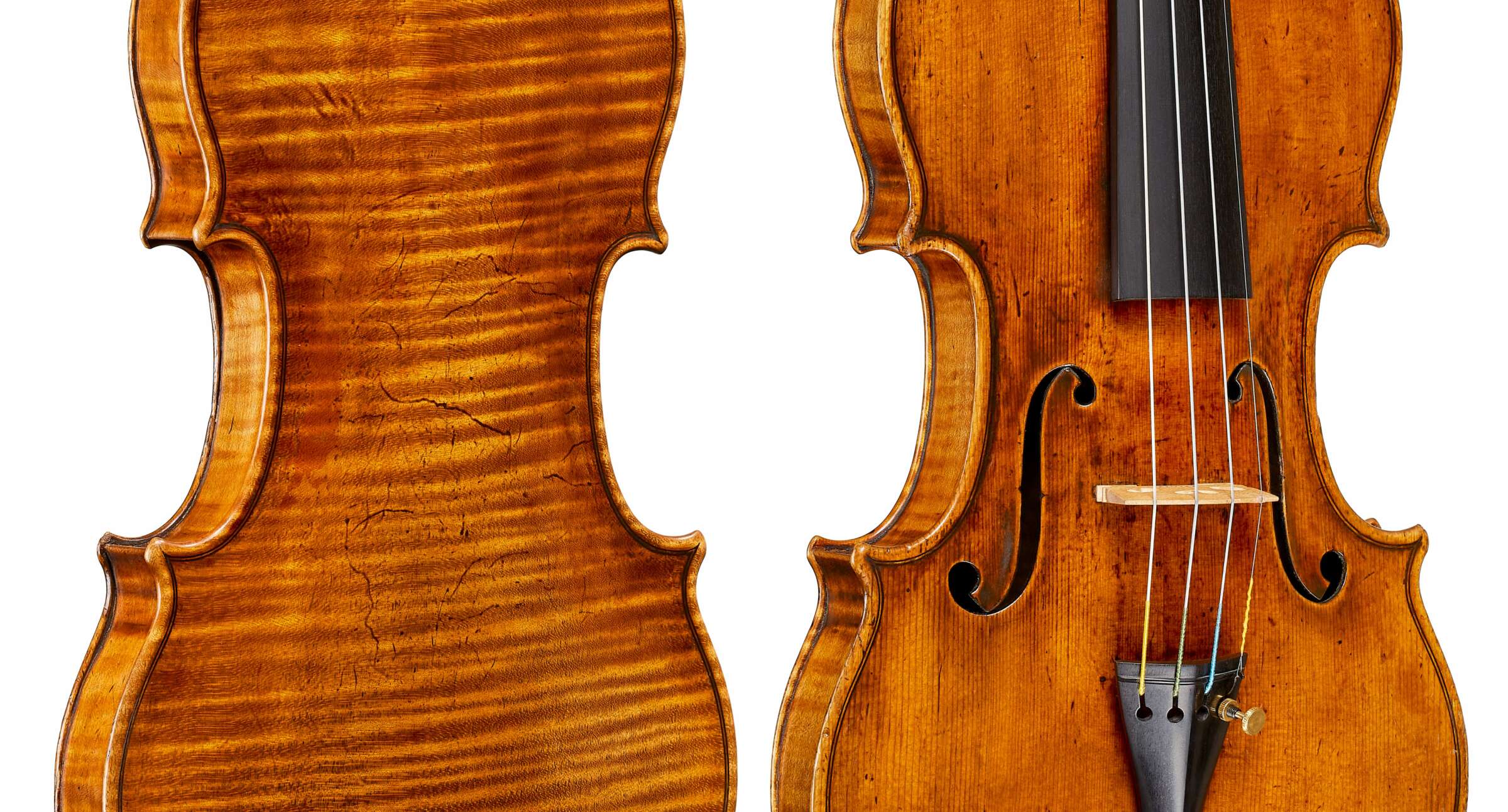 (Photo courtesy: Tarisio)
The London auction house Tarisio recently announced the sale of the 1714 "da Vinci, ex-Seidel" Stradivarius violin. Following a total of eleven bids and five extensions from the violin's initial reserve price of $8 million, the sale price of $15.34 million was eventually reached.
The instrument is named for its long-time owner Toscha Seidel, who played on it for the better part of four decades. A student of Leopold Auer, Seidel spent a great deal of his career recording Hollywood soundtracks, and his Stradivarius can be heard on the soundtrack to The Wizard of Oz (1939), Intermezzo (1939), and Melody for Three (1941).
Despite being the second-highest amount ever paid for a Stradivarius violin, the final sale price of $15.34 million fell short of some expectations, with The New York Times speculating that the instrument could have sold for as much as $20 million.
The largely unplayed "Lady Blunt" Stradivarius, which was famously owned by the granddaughter of Lord Byron, thus retains its title as the most expensive Strad ever sold. It was auctioned by the Nippon Foundation in 2011, and went for $15.9 million — with all proceeds going to the victims of that year's tsunami and earthquake in Japan.
"All of us at Tarisio are deeply honored to be a part of the great history of the 'da Vinci, ex-Seidel' violin through today's auction and to extend the musical legacy of this incomparable instrument — crafted by Antonio Stradivari, the greatest violin maker of all time," said Carlos Tome, Tarisio's Director.
"The voice of this violin has pleased audiences for more than 300 years, and we hope it will continue to do so for another 300 years and beyond."
Andrew Bernardi, the Artistic Director of the  Bernardi Music Group, which holds the
the 1696 Amici Bernardi Stradivarius, commented:
"The 1714 'da Vinci, ex-Seidel' Stradivari violin was violin virtuoso Toscha Seidel's 'first arm', creating a sound that is both legendary, poetic and the ultimate Hollywood solo violin tone. It is reassuring to see this cultural treasure attracting a near world record as a priceless work of art which brings together communities through music, be it financial syndicates, violin collectors, music lovers, performers or future sponsors inspired by the arts, who will support future performances on this violin.
"We are very much looking forward to meeting the new custodians of the 'da Vinci, ex-Seidel' and see the provenance of this astonishing violin growing ever further," he added.