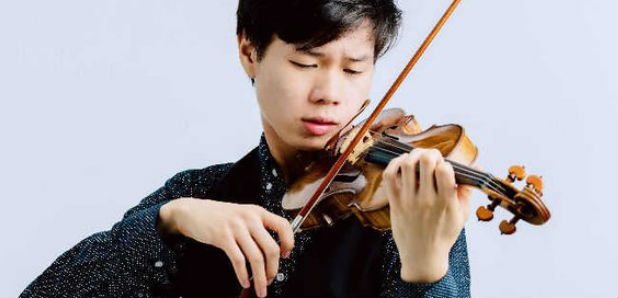 The 39 opening-round candidates have today been announced for the 2018 Joseph Joachim International Violin Competition – to be held in Hannover, Germany from the 11th to 27th of October, 2018.
The 2018 opening-round candidates are:
Open to international violinists aged between 16 to 27 who are ready to embark on an international career, the 1st prize winner will receive €50,000, the three year loan of a Giovanni Battista Guadagnini violin, an international CD release – and a number of important international performance opportunities.
The 2018 pre-selection jury comprised: Krzysztof Wegrzyn (Artistic Director), Takashi Shimizu, Igor Volochine and Petru Munteanu.
The jury will be announced in October – just prior to the competition commencement.
Previous 1st prize winners include Antje Weithaas, Frank Huang, Nemanja Radulovic – and VC Artists Alexandra Conunova, Dami Kim and Sergei Dogadin.
PICTURED: 2018 JOSEPH JOACHIM INTERNATIONAL VIOLIN COMPETITION OPENING-ROUND CANDIDATE, VC YOUNG ARTIST TIMOTHY CHOOI FROM CANADA. 
Comments
comments