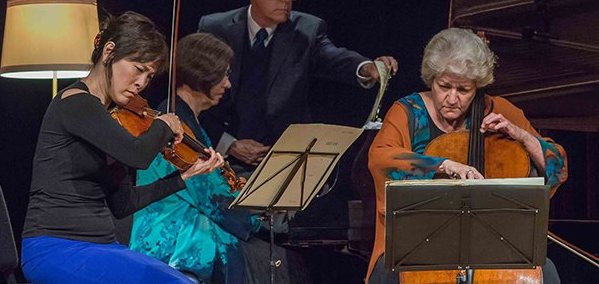 The Chesapeake Chamber Music Festival, in Chesapeake Bay, Maryland, United States has this week announced that the 2020 35th annual summer festival, in partnership with The Violin Channel, will take place virtually – due to the ongoing COVID-19 pandemic.
Entitled 'Virtual Virtuosi' and curated by new Co-Artistic Directors Catherine Cho and Marcy Rosen, the festival will be held from the 4th to the 16th of June - with 5 concert performances from the event to be streamed on The Violin Channel.
This year's festival performers are set to include violinists Catherine Cho, Francesca Depasquale, Gergana Haralampieva, Jennifer Liu, Daniel Phillips and Todd Phillips, violist Caeli Smith, cellists Marcy Rosen and Ari Evan, flutist Tara Helen O'Connor, pianists Yunkyung Choo, Adam Golka, Ieva Jokubaviciute, Robert McDonald and Diane Walsh.
"Due to our present conditions, we are adapting to the format of a virtual festival with the enthusiastic support of our festival board, volunteers, committee, patrons, musicians, Skillman Studios, The Violin Channel and our audience ... we've managed to pivot our programs into the new and adventurous world of streaming for the first time ..." Catherine Cho has this week told The Violin Channel.
"We are extremely excited to be sharing performances recorded live prior to our stay at home order - in addition to a beautiful collection of personalized performances from the homes of some of our dear artists," she has said.