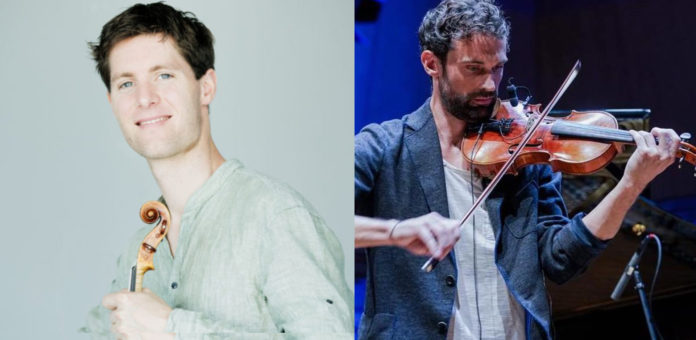 Joint 2nd prize was this week awarded to Austrian violinist Johannes Dickbauer and French violinist Youenn Rohaut - at the 2020 Zbigniew Seifert Jazz Violin Competition, in Warsaw, Poland.
A graduate of the Curtis Institute, where he studied with Pamela Frank, Johanes is a former prize winner at the Sion and Musica Juventutis International Violin Competition Competition.
A graduate of the University of Toulouse and Toulouse Jazz Conservatory, Youenn is a former prize winner at the Stéphane Grappelli Competition.
Due to the COVID-19 pandemic, this year's competition was judged via online submissions.
No 1st prize was awarded at this year's competition.
Both top prize winners will receive €5,000.
Joint 3rd prizes were awarded to Israeli violinist Omer Ashano from Israel and French violinist Clément Janinet.
The 2020 jury comprised: Ernst Reijseger, Michał Urbaniak and Miroslav Vitous.