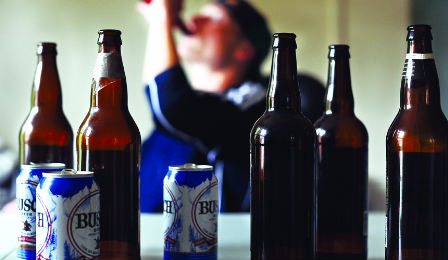 10 classical musicians, in various stages of recovery from drug and alcohol addictions, are to be the subject of a new British TV documentary - that will see them perform a specially-composed work as members of the London Symphony Orchestra.
'Addicts Symphony', set to air on the UK's Channel 4 in August, will examine music's extraordinary transformative power, as it unites 10 classical musicians whose lives have been blighted by chronic addition.
"Addicts Symphony is one of those rare programmes which is not only entertaining and informative, but which has done some real, long-term good. For all the participants it was a fascinating experience, but for some it has been truly life-changing. For me, watching a group of people brave enough to address their addictions and fear - through music - was both humbling and inspirational," James McConnell, a recovering alcoholic, and one of the documentary's subjects, has said.