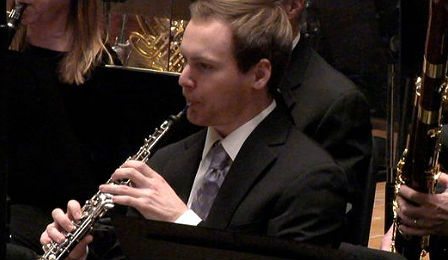 The Detroit Symphony has today announced 21 year old Alexander Kinmonth as their new principal oboist – making him one of the youngest principal players in a major American orchestra, and one of the youngest titled players in the Detroit Symphony's history.
A student of Nathan Hughes at the Juilliard School, Alexander will replace Don Maker, who retired from the position last year – after 41 years in the Principal seat.
"It's not unheard of for musicians to land orchestral principal jobs at a young age, but it's still out of the ordinary in a field where experience, confidence and familiarity with the repertoire can make all the difference in the fiercely competitive audition process," Detroit Free Press Classical Music Critic, Mark Stryker has said.
"I feel very lucky that I got the position," Kinmonth has said, "... I'm nervous just because it's a big job and everyone is expecting a lot from me … but I also think I have the capability to do a really good job, and I'm really excited at the opportunity to make great music with such great musicians."
Since the orchestra's appointment of Musical Director Leonard Slatkin in 2008, he has recruited 10 current principal players and 27 total musicians – almost 1/3 of the ensemble.
Alexander beat out 105 highly qualified candidates for the position - and it is understood he was also a final round candidate for the recently appointed San Francisco Symphony Principal position.