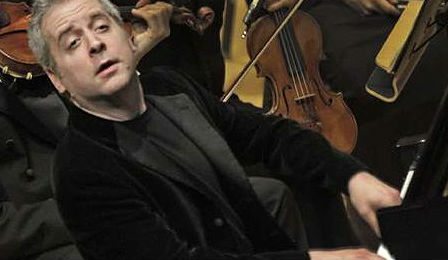 American pianist Jeremy Denk has been announced as the 2014 recipient of the coveted $75,000 Avery Fisher Prize.
Administered by New York's Lincoln Center, recipients are chosen by the Executive Committee of Program for their demonstrated outstanding achievement and excellence in music.
There is no age limit, but eligibility is limited to residents of the United States – with previous recipients including: Yo-Yo Ma (1978), Elmar Oliveira (1983), Sarah Chang (1999), Pamela Frank (1999), Nadja Salerno-Sonnenberg (1999), Edgar Meyer (2000), Midori Goto (2001), The Emerson String Quartet (2004), Joshua Bell (2007), Gil Shaham (2008) and the Kronos Quartet (2011).
In addition, three 2014 career grants of $25,000 were awarded to pianist Charlie Albright, violist Dimitri Murrath and the Calder String Quartet.