Conductor Andrew Gourlay Promoted to Music Director of Spanish Orch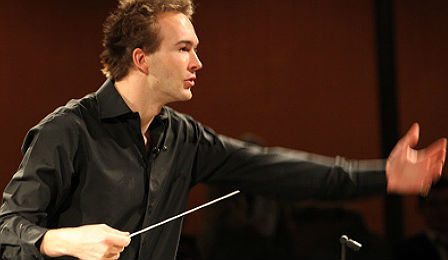 The Orquesta Sinfónica de Castilla y León, in Spain, has today announced the promotion of British conductor Andrew Gourlay to the position of Music Director - effective from January 2016.
Gourlay, 33 has served as the orchestra's Principal Guest Conductor since 2013.
"The prospect of working with those fantastic musicians, for whom I have enormous respect ... is thrilling. I look forward to engaging our audiences with the music that really moves me and about which I feel such a strong connection,' he has said.
Andrew will replace conductor Lionel Bringuier who announced last season he would be stepping down from the post.