Applications Closing For Sphinx Organization's 2021 Diversity 'Venture Fund' [APPLY]
Open to young American Black and Latin classical musicians, the grants are awarded to programs affecting extensive positive change in regards to cultural diversity, equity, and inclusion in the arts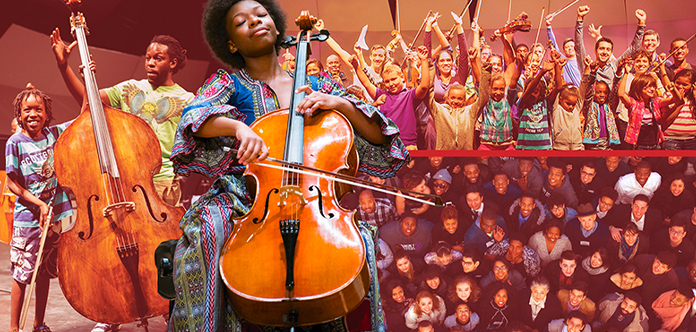 Applications are closing this week for the 2021 Sphinx Organization 'Venture Fund' initiative.
"There's only one week left to apply for the Sphinx Venture Fund," said Sphinx Organization President and Artistic Director Afa Dworkin.
"Through competitive grants, Sphinx Venure Fund will catalyze initiatives designed to solve a challenge or an issue related to DE&I in the sphere of the performing arts, with an emphasis on classical music," she said.
A small number of proposals will be selected this year, with an average grant size of US $50,000 – $100,000.
The 2020 fund recipients included New Music USA's 'Amplifying Voices: Co-commissioning and Repertoire Promotion for Composers of Color' project - and the Cleveland Institute of Music's 'The Power of Teachers: A Missing Link in Diversifying the Academy.'
Applications to be received by the 30th of September, 2020.
For further details, visit: https://bit.ly/3g0UEAY