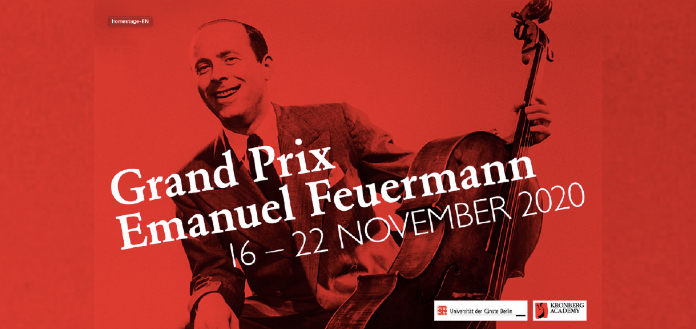 Applications are now open for the 2020 Emanuel Feuermann International Cello Competition – to be held in Berlin, Germany from the 16th to 22nd of November, 2020.
Organized by Berlin University of the Arts and the Kronberg Academy and open to international cellists 28 years of age and younger, the 1st prize winner will receive €15,000 plus a number of important performance engagements.
The 2020 jury will comprise: Wolfgang Boettcher (Chairman), Natalie Clein, Karine Georgian, David Geringas, Ralph Kirshbaum, Jens Peter Maintz, Jérôme Pernoo, Torleif Thedéen, Raimund Trenkler, Tsuyoshi Tsutsumi and Hillel Zori.
Former 1st prize winners include: Alexander Buzlov, Giorgi Kharadze, Danjulo Ishizaka - and VC Artist Aurélien Pascal.
Applications to be received by the 1st of July, 2020.
For applications details, visit: https://bit.ly/3dyRtyS