Applications Open to North Carolina's Brevard Music Center Summer Institute
Located on the beautiful 180-acre campus in western North Carolina, Brevard's summer training programs will take place between June and August, 2023
The Brevard Music Center Summer Institute and Festival offers programs for instrumentalists, composers, and singers ages 14-29.
Under the artistic direction of Keith Lockhart – Conductor of the Boston Pops and formerly Chief Conductor of the BBC Concert Orchestra in London — the Brevard Music Center welcomes more than 500 students every summer to study with a distinguished faculty of over 80 artists.
Throughout its over 85-year history, the Brevard Music Center has seen many of the world's most famous musicians perform with its student orchestras, including Yo-Yo Ma, Isaac Stern, Itzhak Perlman, Joshua Bell, Conrad Tao, Jean-Yves Thibaudet, and Renée Fleming.
Students of this year's Summer Institute will enjoy the brand new Parker Concert Hall — Brevard's first-ever year-round performance venue overlooking scenic Lake Milner.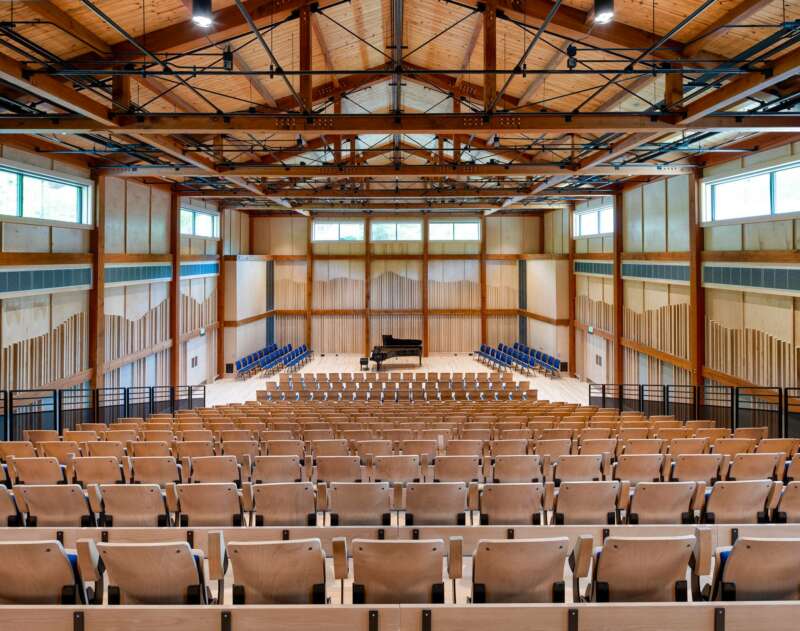 Known for its hallmark Orchestral Studies program, Brevard's Summer Institute also offers robust programs in Piano, Composition, and many more.
Depending on the program, students receive private lessons from Brevard's artist faculty, participate in studio classes and masterclasses, get solo and chamber music performance opportunities, and more. Throughout the summer, students have the opportunity to attend on-campus orchestra, chamber, solo, and opera performances.
The deadline for Orchestral Studies and Composition is February 15, 2023, while the deadline for Piano and other Programs is March 15, 2023.
To learn more about the Summer Institute and its applications, click here.
The High School Division is open to students who are at least 14 by the start date of their program and have not yet completed one year as a full-time college student.
The High School Programs include:
Orchestral Studies
Piano
Jazz
Composition
Classical Guitar
Saxophone
Low Brass Seminar
Classical Voice
Musical Theater
The College Division is for students ages 18 through 29 who will have completed at least one year as a full-time college student by the start date of the program. In addition to current undergraduates, many students in the program have graduated or are presently enrolled for graduate study.
The College Programs include:
Orchestral Studies
Piano
Collaborative Piano
Jazz
Composition
Classical Guitar
Saxophone
Low Brass Seminar
Opera