VC ARTIST
Violinist

Francisco Fullana

Born On August 9, 1990

Born in Spain

United States

Violin 1735 ex-Kreisler' 'Mary Portman' Giuseppe Guarneri del Gesu, generously on loan from Clement and Karen Arrison through the Stradivari Society of Chicago
Bow JPM Persoit bow & R. Ashmead baroque bow

Education
The Juilliard School | University of Southern California | Royal Conservatory of Madrid

Teachers
Midori | Donald Weilerstein | Masao Kawasaki | Manuel Guillén

Notable awards/competitions won
2018 Avery Fisher Career Grant | Munetsugu Angel Violin Competition First Prize | Johannes Brahms International Violin Competition First Prize | Julio Cardona International Violin Competition First Prize | Pro Musicis International Award | Pablo Sarasate National Competition First Prize


The Spanish violinist recently make his Vanguard Concerts debut with bandoneon player JP Jofre and guitarist Pablo Sáinz Villegas.
"He is Cultivating an International Name for his Creative, Colorful, and Passionate Playing"
- The Violin Channel
A graduate of The Juilliard School and the University of Southern California Thornton School of Music, where he studied with Donald Weilerstein, Masao Kawasaki, and Midori, Francisco is a former 1st prize winner at the Julio Cardona, Munetsugu Angel, and Johannes Brahms International Violin Competitions. In 2018, he was awarded a prestigious Avery Fisher Career Grant.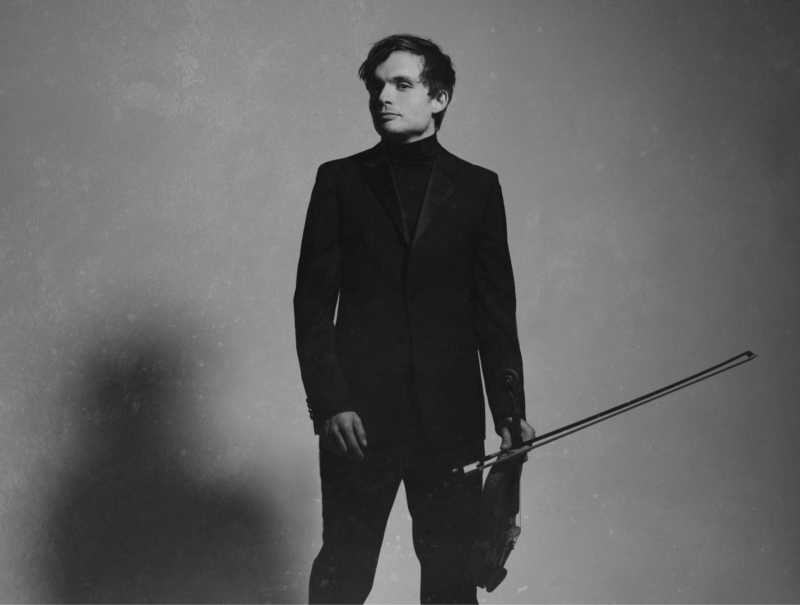 His recent orchestral debuts include solo engagements with the City of Birmingham Symphony Orchestra, Buffalo Philharmonic Orchestra, Chamber Orchestra of Philadelphia, Orquestra Simfònica De Les Illes Balears, Shreveport Symphony Orchestra, Apollo's Fire, Castilla y León Symphony Orchestra, Oviedo Filarmonía, and the Argentina National Orchestra.
What is something your generation does that you hate?
Our addiction to the cell phone screen! Myself included, it truly hampers our innate human ability to be 'in the moment.' As musicians, that is such an important quality to build up. One produces the best performances when being in that mental flow state. But that 'flow muscle' has to be trained, and looking at a tiny screen is the opposite of that. It is one of my biggest goals for 2022, and a habit that is hard to get rid of!
What are some challenges you have faced during your study of classical music?
Access to the best education is so crucial when one is progressing as a young violinist. Though I did have quite a few lucky turns to be paired up with fantastic teachers, it was still a big challenge and I ended up moving to New York at age 16. This is the biggest reason why I want Dreamscape to blossom: I want to make sure its young members are able to have a platform that brings them the opportunity to meet some of the top teachers and build up performing experience as early as possible. There's no substitute for getting out on stage after preparing the repertoire with an inspiring pedagogue.
Which industry figure inspires you most? Why?
Midori would be at the top of this list. Obviously I am so fortunate to have received her continuous mentorship and wisdom over the past decade. But even if I didn't know her personally, the work and commitment to being an artist citizen in today's society is so inspiring. She is the most integral, hard working person I know. That commitment extends also to her playing: the purity of her music making is mesmerizing. There's no ego in anything she does, musically or otherwise.