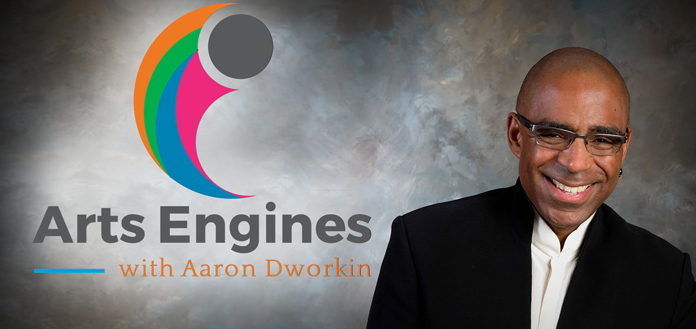 Social entrepreneur, author and artist, Aaron Dworkin has this week released the third episode of the new arts video series: 'Arts Engines.'
Produced in partnership with the Detroit Public Television, Ovation TV, American Public Media and The Violin Channel, each episode highlights the perspectives of the thought leaders and game-changers who are creating significant impact in the field of the arts.
In this episode, Aaron sits down with European Youth Orchestra President, Marshall Marcus – as they discuss the inescapable need for the arts.
"The fact of the matter is, that for as long as there have been homo sapiens, there has been art ... whether it was people putting their hands on the face of a cave 40,000 years ago … it is an inescapable need … and, in that sense, I would never be apologetic about the arts," Marshall has this week said.