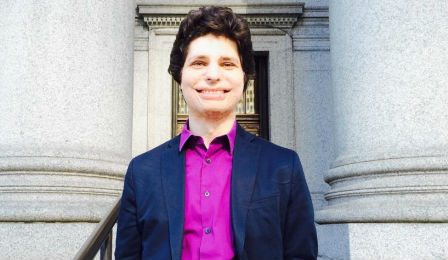 German-born violin virtuoso, Augustin Hadelich was yesterday one of 80 people sworn in as US Citizens at the Manhattan Federal Court – marking the occasion with a special, heartfelt courthouse performance of 'America the Beautiful.'
'Augustin's rendition was so beautiful it brought tears to my eyes,' Court Judge Robert Katzmann has told the New York Daily News.
Augustin, who moved to the US 10 years ago after being accepted into the Juilliard School, was one of 27,000 people who will take the oath of citizenship - in ceremonies taking place this month.
PHOTO CREDIT: New York Daily New