Auvergne National Orchestra Appoints New Music Director
Thomas Zehetmair, an Austrian conductor and violinist, has been named the new music director of the French orchestra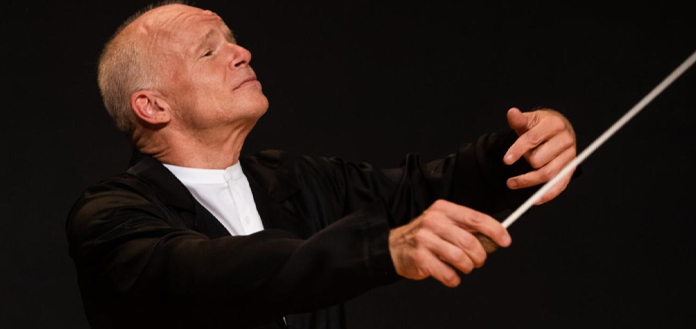 He will succeed Roberto Forés Veses in June 2021.
Zehetmair's appointment is a step towards collaborating with artists across the baroque, classical, chamber music, and contemporary music realm.
Currently, he serves as the chief conductor of Stuttgart Chamber Orchestra and Winterthur College of Music in Switzerland. He has also made appearances with the Seattle Symphony, Seoul Philharmonic Orchestra, Swedish Chamber Orchestra, among many others.
Zehetmair also has an extensive discography within solo violin repertoire — and has worked as a chamber musician, specifically with the Zehetmair Quartet.
He made his first appearance with the Auvergne National Orchestra back in 2019, where he performed a program of Haydn, Bruckner, and Richard Strauss.
Future performances with the Auvergne National Orchestra include Haydn's Die Schöpfung in late 2021, and a program of Haydn, Ligeti, and Mozart in Spring of 2022.