2018 Finalists Announced at UK's BBC 'Young Musician of the Year' Awards
The 3 Finalists have been announced at the 2018 BBC 'Young Musician of the Year' Awards, in Birmingham, United Kingdom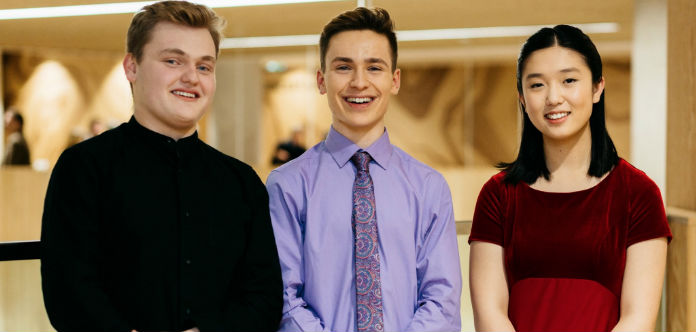 The 3 Finalists have been announced at the 2018 BBC 'Young Musician of the Year' Awards, in Birmingham, United Kingdom.
The 2018 Finalists are:
Maxim Calver (18, Cello)
Robert Burton (18, Saxophone)
Lauren Zhang (16, Piano)
Widely regarded as the UK's leading competition for young classical music soloists 18 years and younger, previous winners include violinist Nicola Benedetti - and VC Artists Jennifer Pike and Sheku Kanneh-Mason.
The Final round will be held on the 13th of May - at Birmingham's Symphony Hall.
The year's jury comprises: composer Kerry Andrew, conductor Alpesh Chauhan, cellist Natalie Clein, saxophonist John Harle and pianist Sunwook Kim.