Birmingham Symphony Conductor Mirga Gražinytė-Tyla Pregnant With First Child
Lithuanian conductor Mirga Gražinytė-Tyla has announced she and her partner are expecting their first child at the end of August this year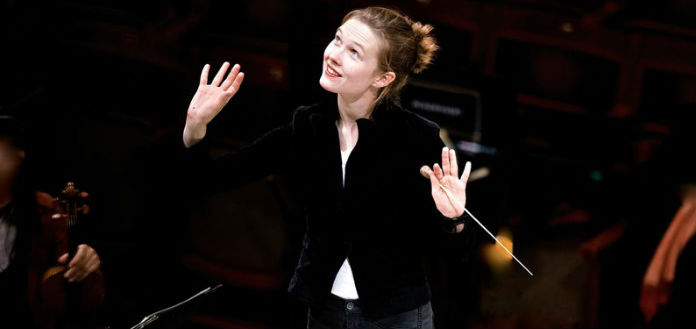 The City of Birmingham Symphony Orchestra Music Director, Lithuanian conductor Mirga Gražinytė-Tyla has today announced she and her partner are expecting their first child at the end of August this year.
Mirga, 31, will take a short maternity leave from July until mid-November, the City of Birmingham Symphony has indicated.
"Mirga remains fully committed to her role as Music Director and is currently working on artistic plans for the new season, to be announced in the coming months," Orchestra Chief Executive Stephen Maddock has said.
"The whole CBSO family is delighted about Mirga's wonderful news," he has said.