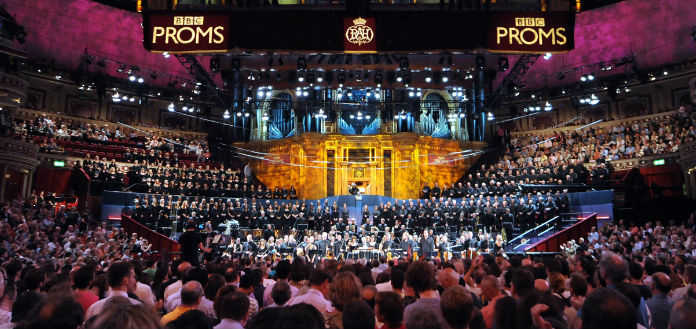 It has been announced today that a special 4-day edition of the BBC Proms festival will take place in Dubai, United Arab Emirates – for the first time, from March 21st - 24th 2017.
The inaugural BBC Proms Dubai will consist of six concerts including appearances by pianist Benjamin Grosvenor and the Joseph Tawadros Quartet - and a 'Last Night of the Proms' spectacular.
'I am delighted that the BBC Symphony Orchestra and BBC Singers will be performing at Dubai Opera for the inaugural BBC Proms Dubai, giving audiences in the UAE an opportunity to sample a taste of the BBC Proms experience …" Proms Director David Pickard has said.
"Through this series of concerts and learning events we hope to give the audience an idea of what the Proms are all about, making classical music accessible through quality music-making, outreach work, affordable ticket prices and broadcasts …'  he has said.
In keeping with the UK Proms tradition, a limited number of tickets for all performances will be available, on the day of the performance, from just 50 dirhams (£10).
The announcement comes following the successful 4-day Australian BBC Proms edition, in Brisbane and Melbourne in April of this year.