Candidates Announced for the Inaugural Rotterdam International Conducting Competition
This year's opening two rounds will be held from the 1st to the 3rd of June 2021 with the Sinfonia Rotterdam — streamed live on The Violin Channel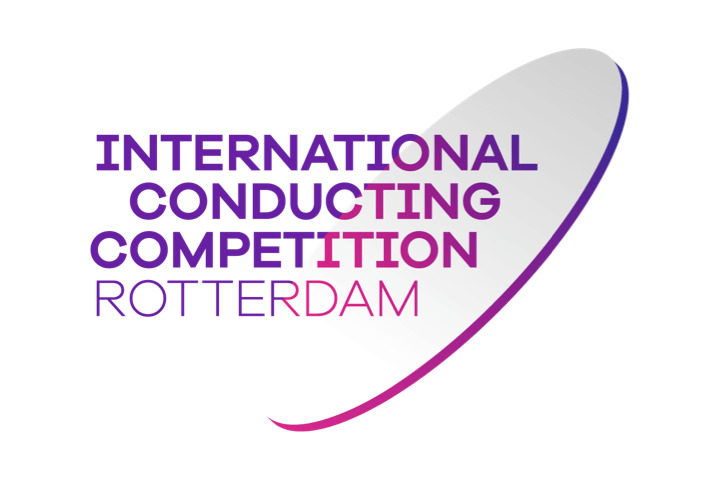 The inaugural International Conducting Competition Rotterdam announced its 24 opening-round candidates.
The 2021/2022 candidates are:
Carlos Ágreda (Colombia)

Bertie Baigent (United Kingdom)

Daichi Deguchi (Japan)

Martijn Dendievel (Belgium)

Ka Hou Fan (Macao/Portugal)

Nicolò Foron (Italy/Germany)

Oscar Jockel (Germany)

Yuwon Kim (South Korea)

Johannes Marsovszky (Germany)

Paul Marsovszky (Germany)

Nils Erik Måseidvåg (Norway)

Kent Moussault (Netherlands/Japan)

Wilson Ng (Hong Kong)

Simon Proust (France)

Anna Rakitina (Russia)

Chloe Rooke (United Kingdom)

Joel Sandelson (United Kingdom)

Nikita Sorokine (Russia/France)

Luis Toro Araya (Chile)

Piotr Wacławik (Poland)

Katharina Wincor (Austria)

CJ Wu (Taiwan)

Hankyeol Yoon (South Korea)

Johannes Zahn (Germany)
https://www.youtube.com/watch?v=sjXf8FA56sQ
Open to international conductors between the ages of 23 to 35 years old, the Grand Prize winner will receive €15,000.
The new format, lasting over six rounds and two years, will allow the young conductors the chance to work with numerous orchestras and test all ranges, specialties, genres, and styles.
Each round will consist of rehearsals and a final concert performance, both of which will be judged by the jury and open to the public.
The 6 finalists will be announced on the 10th of June this year, with the final rounds of the competition to be held in June 2022 with the Rotterdam Philharmonic Orchestra, Rotterdam Symphony Chorus, Rotterdam Philharmonic Orchestra, Sinfonia Rotterdam, Doelen Ensemble, and the Orchestra of the 18th Century.
"ICCR has been over 6 years in the making," Event Executive Director Rob Hilberink told The Violin Channel. "It sparked from the notion that very few high-level opportunities for young conductors existed worldwide."
"As a young conductor there are very few opportunities to perform on 'your instrument', and seldom do you have the chance to work with a high-level orchestra and even then, never does this happen in front of so many influential people from all around the world," he said.
"It is both a fantastic learning experience and a showcase at the same time."
The competition will have separate juries for each round and will include: Michel van der Aa, Giordino Bellincampi, Anja Bihlmaier, Deborah Borda, Karina Canelakkis, Jonathan Darlington, Sian Edwards, Jane Glover, Ara Guzelimian, Antony Hermus, Ton Koopman, Sophie de Lint, Sir James MacMillan, Wayne Marshall, Kenneth Montgomery, Franck Ollu, Lahav Shani, Ed Spanjaard, Anna Thorvaldsdottir, Maxim Vengerov, Benjamin Wallfisch, George Wiegel, Joshua Weilerstein, Elmar Weingarten, John Wilson, and Yip Wing Sie.
The Violin Channel, as the competition's official international media and broadcast partner, will be providing streaming coverage direct from Rotterdam.