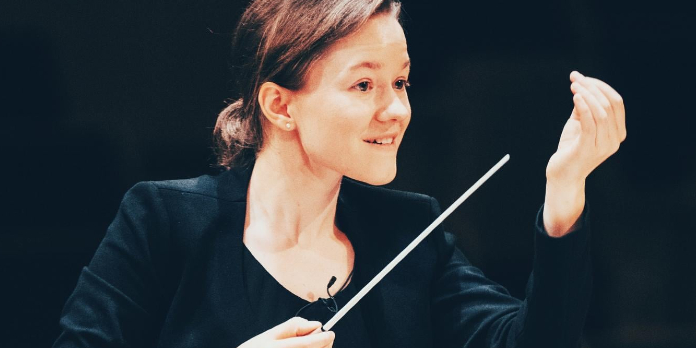 The 2021 Malko Competition announced its 24 opening-round candidates:
Katharina Wincor

(26, Austria)

Daniel Gyuseo Lee

(27, South Korea)

Nathan Aspinall

(31, Australia)

Paul Marsovszky

(27, Germany)

Maurice Cohn

(26, United States)

Bar Avni-Pallentin

(32, Israel)

Jumping Qian

(31, China)

Chloe Rooke

(24, United Kingdom)

Dmitry Matvienko

(30, Belarus)

Chloé Dufresne

(29, France)

Timur Zangiev

(27, Russia)

David Jang

(32, United States)

Martin Rajna

(25, Hungary)

Alexander Prior

(28, USA/Canada)

Holly Hyun Choe

(30, South Korea)

Linhan Cui

(27, China)

Joel Sandelson

(27, United Kingdom)

Valentin Egel

(26, Germany)

Anton Holmer

(30, Sweden)

Teresa Riveiro Böhm

(31, Austria)

Norman Huynh

(32, United States)

Sergey Akimov

(31, Russia)

Andrei Feher

(30, Romania)

Aleksei Rubin

(33, Russia)
Organized by the A.P. Møller Foundation and the Danish National Symphony Orchestra, the competition is open to international conductors 35 years of age and younger.
The first prize winner will receive €20,000, and a number of important performance engagements with international symphony orchestras.
The 2021 jury is set to comprise Fabio Luisi (Chairman), Mei-Ann Chen, Martin Menking, Arna Kristín Einarsdóttír, Joel Ethan Fried, Johannes Neubert,  Pamela Rosenberg, Gunvor Sihm, Henning Hansen, Kim Bohr, and Per Magid.