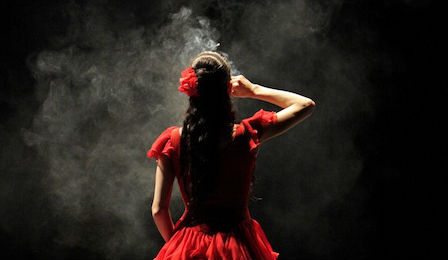 The West Australian Opera has today announced the controversial cancellation of their planned upcoming production of Bizet's 'Carmen' - over fears it promotes and glorifies cigarette smoking.
"We care about the health and well being of our staff, stage performers and all the opera lovers throughout WA, which means promoting health messages and not portraying any activities that could be seen to promote unhealthy behaviour," Carolyn Chard, WAO's General Manager has said.
The Perth-based opera company has a $400,000 partnership with the Western Australian government health agency 'Healthway' - which does not allow cigarette or electronic cigarette smoking at any events which it's involved.
"The portrayal of smoking on stage, in film and on TV normalises smoking and presents it as being attractive, which could dissuade smokers from quitting and encourage young people to take it up." Healthway Chairwoman, Dr Rosanna Capolingua has said.
Dr Capolingua has stressed that Healthway has not pressured the WAO to cancel the production - however has commended the organisation on their decision and their courage in bringing this issue to the public's attention.
The controversial announcement has provoked a range of responses - including public comments from Australian Prime Minister, Tony Abbott and Western Australian Premier, Colin Barnett.
"It is political correctness gone crazy," Australian Prime Minister Tony Abbott has told Australian 3AW Radio, "... Opera is an exaggeration and if we are running around looking to take offence or looking to spread some politically correct message, just about every opera would be forbidding ... we don't stop the theater from running Macbeth because it promotes killing kings."
"If that sponsorship arrangement through Healthway led to the cancellation of the opera, that is a serious mistake which smacks of basically arts censorship," West Australian Premier Colin Barnett has told the Australian Braodcasting Corporation, " … I think it makes us look foolish and as the Premier of Western Australia, I am personally embarrassed about that."
The title character of Georges Bizet's 'Carmen' is a gypsy girl who works in a cigarette factory in the 19th Century Spain.