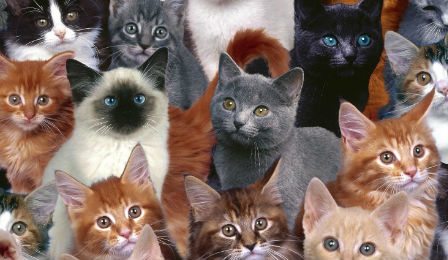 It has been announced that American composer David Teie has raised more than US $140,000, via a crowd-sourced KickStarter campaign, to create the world's first full-length album specifically for felines.
The 60 year old composer and long time cellist with Washington's National Symphony Orchestra, has to date released two compositions for cats - with a study by the Applied Animal Behavior Science publication suggesting 77% of felines reported a favourable reaction to the works.
"It takes years of scientific research, as well as trial and error, to find the secrets behind animals," David has told the Washington Post.
"Up until now, cats have had to listen to music that they didn't actually like … it is my hope to raise enough money to work on music for animals full time," he has indicated.
David set an original Kickstarter goal of US $20,000 for the project - which he met in just a day and a half.
"The truth is, cat owners are just a lovely group … people are happy to pony up for their pets," David has said.
The 'Music for Cats' Kickstarter campaign will end on November 28th.