Cellist Alisa Weilerstein Announces New Project "Fragments"
"Fragments" intersperses the 36 movements of J.S. Bach's solo cello suites with commissioned works from 27 living composers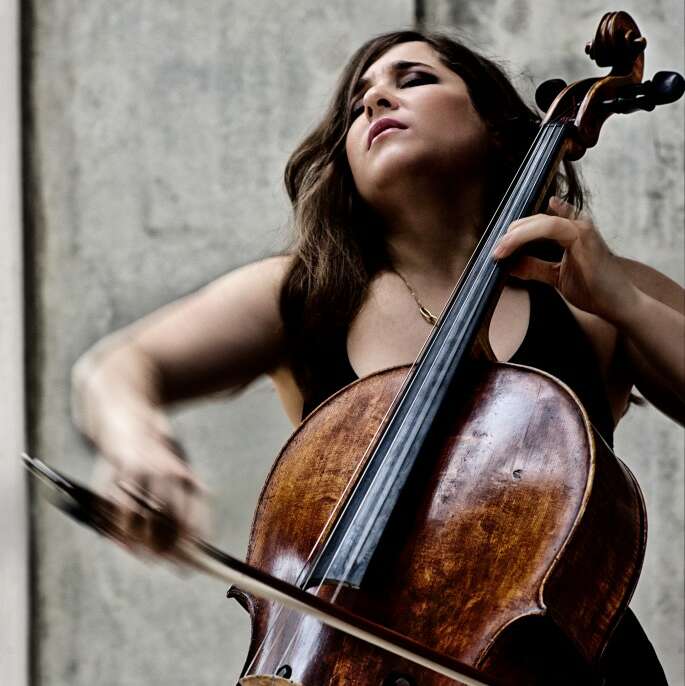 (Photo credit: Harald Hoffmann)
Cellist Alisa Weilerstein recently announced her new performance project, "Fragments," a multi-sensory solo cello project that weaves together the 36 movements of Bach's solo cello suites with 27 new commissions.
The music, both old and new, has been divided into six one-hour "chapters."Weilerstein conceives of these chapters as through-running experiences with no breaks for applause, program notes, or pauses of any kind.
Alongside the music, each chapter will feature lighting and architectural elements by Seth Reiser, as well as costumes by Carlos J. Soto. "Fragments" will be directed by Elkhanah Pulitzer and produced by Hanako Yamaguchi.
The composers involved in the project range in age between 26 and 83, and come from a diverse range of nationalities and styles. In particular, Weilerstein aimed to uncover and promote lesser-known composers, showcasing their work alongside that of composers who are already household names.
The 27 composers are:
Andy Akiho, Courtney Bryan, Chen Yi, Alan Fletcher, Gabriela Lena Frank, Osvaldo Golijov, Joseph Hallman, Gabriel Kahane, Daniel Kidane, Thomas Larcher, Tania León, Allison Loggins-Hull, Missy Mazzoli, Gerard McBurney, Jessie Montgomery, Reinaldo Moya, Jeffrey Mumford, Matthias Pintscher, Gity Razaz, Gili Schwarzman, Caroline Shaw, Carlos Simon, Gabriela Smith, Ana Sokolović, Joan Tower, Mathilde Wantenaar, and Paul Wiancko.
After premiering the first two chapters early next year in Toronto on January 28, before giving performances in Southern California from March 10–14 and at New York's Carnegie Hall on April 1, Weilerstein looks forward to performing and touring all six chapters on both sides of the Atlantic in seasons to come.
"E.M. Forster's phrase, 'Only connect!' has always been one of my greatest inspirations for becoming a musician," Weilerstein told The Violin Channel. "And that is what FRAGMENTS is about at its core."
"It is my greatest hope that that this project will deepen the connection between audience and artist, offering a series of unique performances that embrace the world we live in without sacrificing the intellectual and aesthetic qualities that make this artform such a singular mode of human expression," she added.
You can hear Weilerstein discussing the project below.