Cellist Alisa Weilerstein Leaves Decca for New Pentatone Recording Contract
American cellist Alisa Weilerstein has signed an exclusive multi-album recording contract with the Dutch-based classical music label Pentatone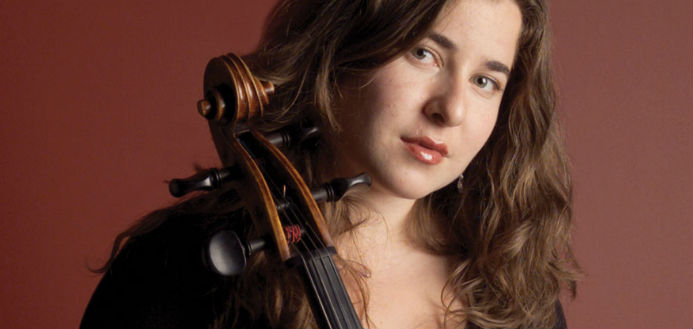 It has been announced today that American cello virtuoso Alisa Weilerstein has signed an exclusive multi-album recording contract with the Dutch-based classical music label Pentatone.
Her first recording on the label, set for release later this year, will feature both Haydn Cello Concerti and Schoenberg's 'Verklärte Nacht' - with the Trondheim Soloists.
"Pentatone's values are in-line with mine … our conversations about repertoire have demonstrated the depth of their knowledge and, perhaps even more importantly, their eagerness in encouraging me to expand my musical horizons," the 35 year old international soloist has said.
"Our first recording together is a testament to that ethos – that artistic integrity and curiosity should always be the first priority … I feel completely at home," she has said.
"Alisa's unrivaled musicianship and extraordinary personal charisma truly set her apart," Pentatone Vice President Renaud Loranger has said.
"It is a privilege to welcome her to the Pentatone family and we look forward to accompanying her in this new chapter of her recording career tremendously," he has said.
Alisa's recent recordings on the Decca label include the Elgar, Elliot Carter and Dvorak Concerti.