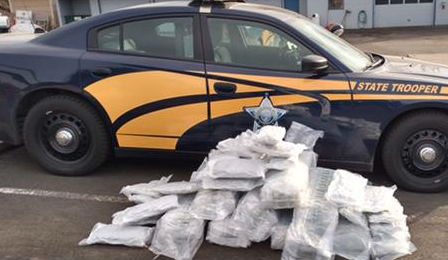 A former cellist with the St Paul Chamber Orchestra has been arrested and charged in Oregon, United States - after police discovered more than 100 pounds of marijuana in his car.
David Roy Huckaby, a graduate of the Juilliard School joined the Minnesota-based ensemble in 2009 - before resigning in 2014.
"He is a gifted musician and was actively involved in the SPCO's community engagement and education initiatives ... he left the organization in good standing at the end of the 2013-14 season," a spokesperson for the St Paul Chamber Orchestra has said.
The 33 year old had also performed as a substitute cellist with the Detroit Symphony Orchestra.
Police have estimated the haul to have a street value of US $226,000.
He has been held in the Klamath County jail awaiting trial - on unlawful drug possession and distribution charges.