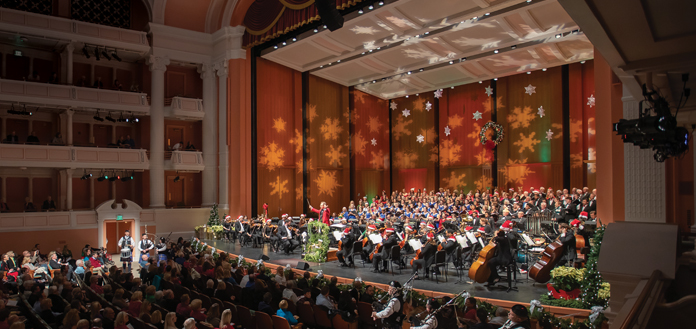 For the 2020-2021 performance season, MUSC healthcare workers administer the Coronavirus testing for more than 70 musicians and event staff before every CSO concert. The partnership also provides guidance and safety protocols for rehearsals and performances.
As part of the collaboration, the Charleston Symphony Orchestra will perform for MUSC Health's care team members and patients at various sites throughout the hospital campus.
"I am so grateful for our partnership with MUSC," said Michael Smith, Executive Director of the Charleston Symphony. "Because of MUSC's amazing commitment to our community, the Charleston Symphony has been able to continue lifting the spirits of the public through music at a time when everyone needs joy and hope more than ever. We applaud their leadership and their entire team for their tireless work to keep our community safe during this pandemic."
"Testing provides a level of comfort for individuals who want to engage safely in community activities as well as important information about the prevalence of the virus in our local community," said Patrick J. Cawley, M.D., MUSC Health CEO and vice president Medical Affairs, University.