Luminary Dutch Conductor Bernard Haitink Has Announced His Retirement
Legendary Dutch conductor Bernard Haitink has announced he will retire from conducting - in September of this year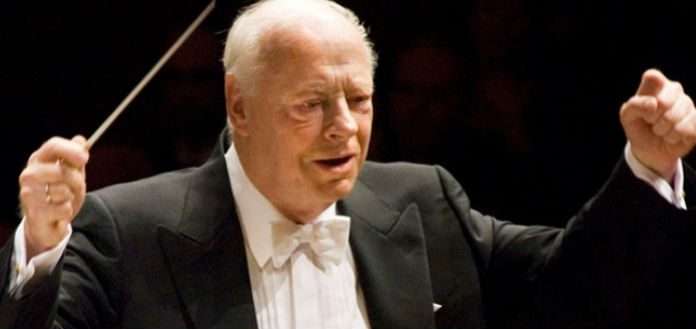 Legendary Dutch conductor Bernard Haitink has this week announced he will retire from conducting - in September of this year.
The 90-year-old previously announced in February his intension to take a sabbatical for the remainder of the 2019-2020 season following a heavy fall on stage at the Concertgebouw Concert Hall - in June of last year.
Respected as one of the finest conductors of all time, Maestro Haitink previously served principal conducting positions with the Concertgebouw Orchestra, London Philharmonic Orchestra, Glyndebourne Opera, Staatskapelle Dresden and the Chicago Symphony Orchestra.
His final podium performance is scheduled for September 6th of this year at the Lucerne Festival - with a program including Beethoven's 4th Piano Concerto and Bruckner's 7th Symphony.