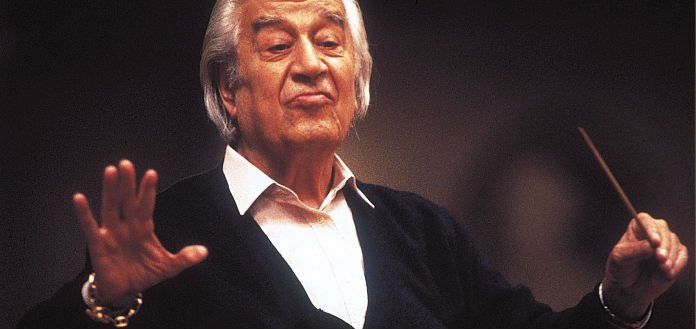 Luminary Romanian conductor Sergiu Celibidache was born on this day in 1912.
Dying in 1996, Maestro Celibidache is celebrated as one of the pre-eminent conductors of the 20th Century – having served Principal positions with the Berlin Philharmonic and the Munich Philharmonic.
He is remembered for his Zen-like approach to music making – advocating what he described as 'creation of the transcendent experience'.
DEBUSSY | 'PRELUDE TO THE AFTERNOON OF A FAWN' | SERGIU CELIBIDACHE & MUNICH PHILHARMONIC